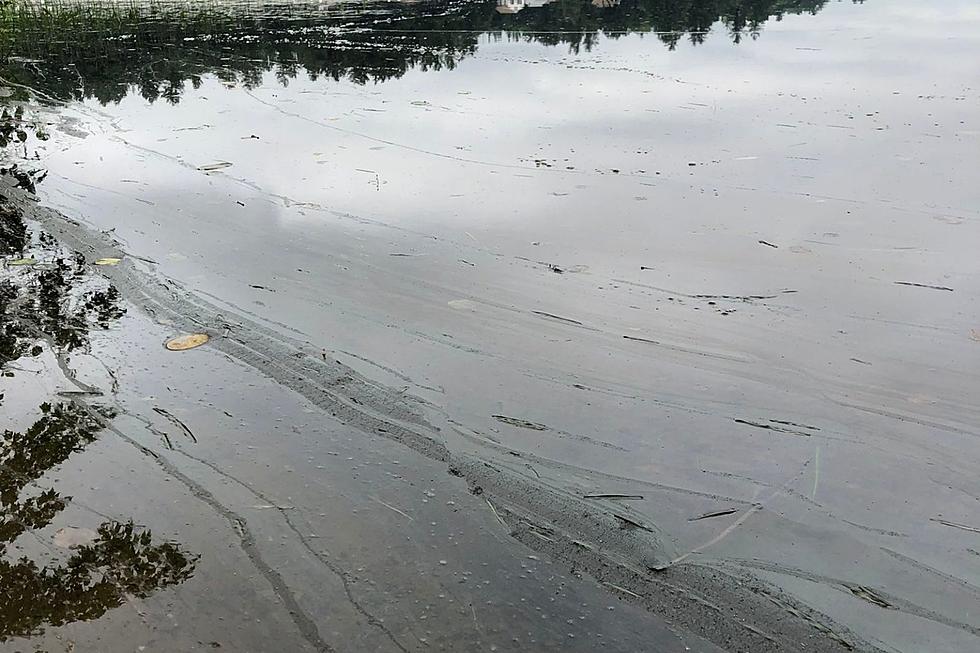 Cooling Off Cautiously on the Seacoast as Temperatures Soar
Algae bloom on Country Pond in Kingston and Newton (NHDES)
Temperatures will soar into the 90s on the Seacoast on Friday but there's some things to consider about where to cool off.
The forecast calls for sunny skies with temperatures in the 90s. The high humidity will create a heat index in the upper 90s with a Heat Advisory in effect for the entire Seacoast region until 6 p.m.
A weak frontal boundry moving south will break the heat Friday night but likely without thunderstorms.
"What's probably going to happen though is that it's going to come across the mountains and make it through at least central New Hampshire by early Friday afternoon and then it's going to start falling apart," National Weather Service meteorologist Andy Pohl told Seacoast Current.
"I don't know that the Seacoast area is going to get much in the way of thunderstorm activity," Pohl said.
The front will bring more seasonable temperatures with high temperatures closer to 80 on Saturday and around 70 on Sunday with lots of clouds and showers, according to Pohl.
Testing by the state Department of Environmental Services puts two ocean beaches, Wallis Sand Beach at Wallis Road and Pirates Cove and North Hampton Beach, under advisories.  Wallis was tested on Wednesday and North Hampton on Thursday; with updated results expected to be announced.
The higher levels are usually the result of heavy rains from Tropical Storm Elsa. Bacteria levels tend to spike because of a buildup of waste from geese, seagulls, and other animals following heavy rains, according to officials.
Swimming in or contact with the water can result in any one or more of the following symptoms:
Nausea
Vomiting
Diarrhea
Abdominal pain
Sore throat
Cough
Runny nose/sneezing
Skin rash and itching
Ear and eye irritation
Fever and chills
Most of the time, these symptoms are minor but they can occasionally be more serious, especially in children and the elderly.
Bloomin' Algae
Algae Bloom levels are higher for two Seacoast freshwater ponds, Greenwood Pond in Kingston and Country Pond in Kingston and Newton, according to tests by the state Department of Environmental Services.
Cyanobacteria advisories are issued when there are blooming conditions and cyanobacteria cell concentrations exceed 70,000 cells/ml in recreational waters.
Elsa could also be to blame for the spread of the bloom which often results from heavy rainfall carrying nutrient-rich stormwater into the water, followed by spans of warm weather.
Exposure to blooms may cause allergy-like reactions, flu-like symptoms, gastroenteritis, respiratory irritation, and eye irritation.
The blooms are described as appearing as blue-green flecks along the shorelines of Greenwood Pond. They are similar in appearance in Country Pond but with black streaks.
In both cases, conditions can change and bloom conditions may disperse around the lake.
Contact reporter Dan Alexander at Dan.Alexander@townsquaremedia.com or via Twitter @DanAlexanderNH
Seven boardwalk games and how they can be stacked against you
More From Seacoast Current