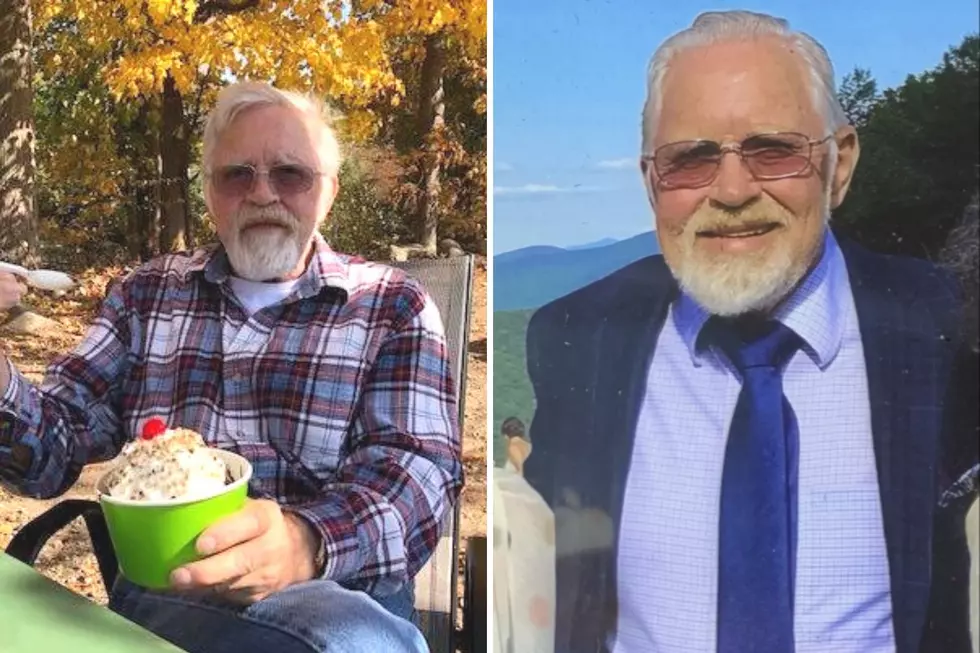 Daughter Picks Up Search for Missing Hampstead, New Hampshire, Man
John Matson (Debbie Hill) (NH State Police)
The daughter of a 79-year-old Hampstead man who went missing in July has resumed a search for him on her own with volunteers.
A Silver Alert was issued by New Hampshire State Police for John Matson, who suffers from dementia, after he left his home on Amy Lane the afternoon of July 6 and did not return home. New Hampshire Fish & Game and Hampstead Police organized "an extensive and strategic search" using K9 units, State Police helicopter, drones, line searches, and ATVs," according to Hampstead Deputy Police Chief Robert Kelley at the time.
Debbie Hill picked up the search over the weekend and met about two dozen volunteers at Hampstead Town Hall on Saturday. She plans to search again Sunday and the weekend of October 22.
The search is focused in the town forest on the east side of Hampstead and into Atkinson and Plaistow, and sticking to areas with trails. Much of the area was already searched by Fish and Game, but Hill wanted to get another look, as some of the growth has thinned out since summer.
"It was just so difficult to move through the woods and see things. I'm constantly talking with Fish and Game about what they're doing and they've said the brambles and the brush is just so thick in those woods that it was very, very difficult to move," Hill told Seacoast Current.
It was that thickness that led Kelley to discourage those concerned about Matson from doing their own searches. Hill said Fish & Game guided some volunteers in a search around the perimeters.
A Ride to Massachusetts?
Hill stresses that her father may not be in the woods, and holds out the possibility that Matson was given a ride out of the area.
"One of our thoughts was that he could have made it to Route 111 and somebody passing through gave him a ride to somewhere that he asked for. It might have been partway to his hometown in Woburn (Massachusetts) or something. He got partway there and then he was in that area. Maybe he's been in a homeless shelter somewhere," Hill said.
Matson, whose 80th birthday is Monday, said her dad was a nice guy and a loving father.
"He did love his ice cream, for one thing, so that's why I chose that picture. He was an avid golfer. The last few years he has not been able to golf as much as they'd like but they had moved down to Florida. They lived on a golf course and he golfed every day," Hill said.
Appreciative of the Help of Strangers
Hill is grateful for the support she has received online from those who have helped search and offered support. One of these people set up a public Facebook group called Help Find John Matson.
Saturday's search did not turn up any sign of Matson, according to Hill.
"The majority of those people were strangers. I appreciate the community helping out here. It really has been an eyeopener over these last months. Concern and help that has come from community members. I really do want to say that we appreciate all of that," Hill said.
Contact reporter Dan Alexander at Dan.Alexander@townsquaremedia.com or via Twitter @DanAlexanderNH
Grab Your Broom and Visit These 11 Popular Shops in Salem, Massachusetts
More From Seacoast Current