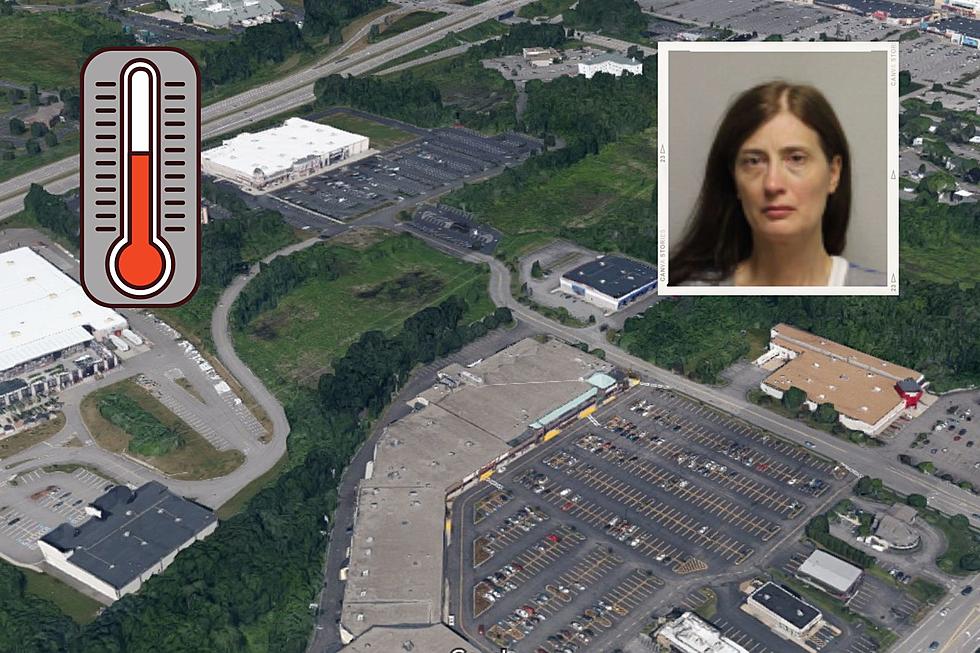 Dog Dies in Portsmouth, New Hampshire, After Being Left Inside Parked Vehicle
Susan Weilbrenner (Portsmouth Police), shopping area at 100 Durgin Lane (Google Maps)
A dog died Sunday in Portsmouth after being left inside a vehicle where the temperature reached 125 degrees.
Portsmouth Police received a call about an unresponsive dog in the parking lot of the shopping center at 100 Durgin Lane off Woodbury Avenue. Officers determined the dog had been left inside the vehicle with the windows rolled up for several hours, and was already dead.
Police did not disclose where at the shopping center the vehicle was parked.
The air temperature at the time was in the mid-70s, but inside the car it was 125 degrees.
The dog's owner, Susan Weilbrenner of Tamworth, was charged with animals in motor Vehicles and cruelty to animals. She was released on personal recognizance and will appear in Portsmouth District Court in July.
The dog was brought to an area veterinary hospital for a necropsy.
According to research by Stanford University, the temperature inside a car can increase by 40 degrees within an hour in that temperature. Eighty percent of the temperature rise occurs within the first half-hour.
The Humane Society says a pet will quickly suffer brain damage, heat stroke, or suffocation.
Police asked anyone with information regarding this incident to call 603-427-1500. Anonymous tips can be made through Seacoast Crime Stoppers by calling 603-431-1199.
Contact reporter Dan Alexander at Dan.Alexander@townsquaremedia.com or via Twitter @DanAlexanderNH
Portsmouth, NH 400th Anniversary Grand Parade
Portsmouth celebrated its 400th anniversary with a Grand Parade on June 3, 2023 that included 73 units.
More From Seacoast Current