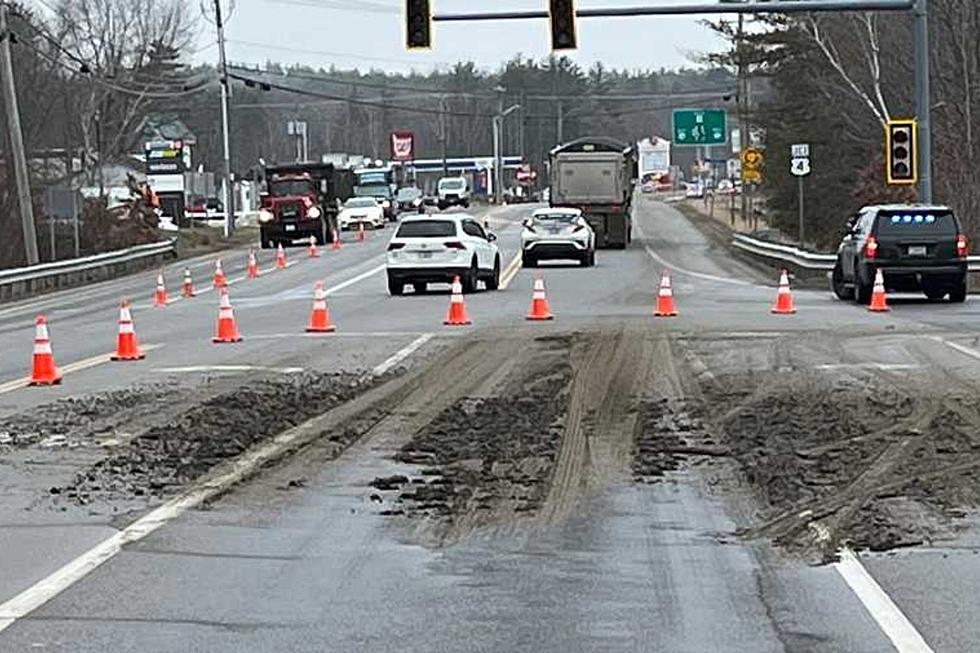 Dump-and-Run: Truck Drops Load of Manure on Route 125
Manure spill on Route 125 in Lee 3/23/23 (Lee Police)
Oh crap!
A truck dumped a load of manure on Route 125 southbound in Lee Thursday morning at the entrance to the shopping center that includes a Market Basket approaching the Lee Traffic Circle.
Lee Police said the truck dropped its load of manure and kept going towards Epping. The truck got on Route 125 at the Spaulding Turnpike around 10:15 a.m., and got off in Epping around 10:45 a.m.
The road was blocked off while public works department crews used a pressure washer and Simply Green to power clean the roadway.
One person on the Lee Police Facebook page said the load also left behind a bad smell.
Anyone with information about the truck is asked to call 603-659-5866.
Contact reporter Dan Alexander at Dan.Alexander@townsquaremedia.com or via Twitter @DanAlexanderNH
12 Things People Say When They Hear You're From New Hampshire
More From Seacoast Current