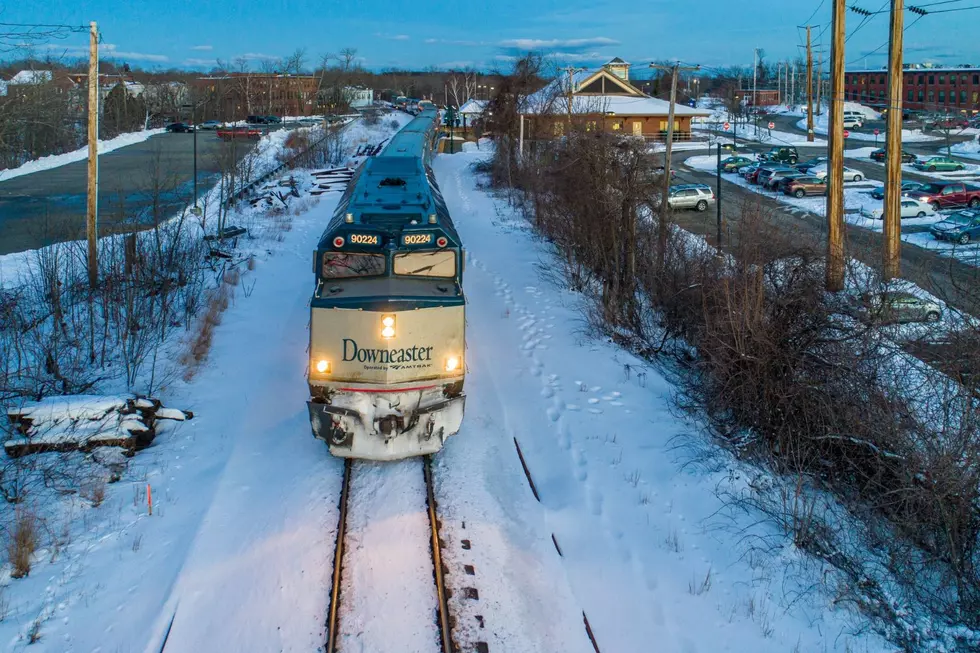 Fallen Tree Cancels Amtrak Downeaster Trains
Amtrak Downeaster train (Amtrak)
Fallen trees in Wells have canceled 8 Amtrak Downeaster trains through late Monday afternoon.
Amtrak said they cancelled four trains in each direction because of the trees.
Southbound trains 680, 682, 684 and 686
Northbound trains 681, 683, 685 and 687
Ticketed passengers should contact Amtrak at 1-800-USA-RAIL to be re-accommodated on alternate trains or to request a refund.
The Downeaster runs from Boston's North Station with New Hampshire stops in Exeter, UNH, and Dover. The line continues into Maine, ending in Brunswick.
Wells has been hard hit by Monday's snowstorm, with most of the town's 10,000 Central Main Power customers without power as of noon. Chapel Road, Loop Road, Hiltons Lane, Locksley Lane, and Branch Road were all closed by multiple fallen trees and utility lines, according to Wells Police.
Contact reporter Dan Alexander at Dan.Alexander@townsquaremedia.com or via Twitter @DanAlexanderNH
Greater Portland Bagel Shops
The bagel is the king of all breakfast vessels. They are the most versatile, being able to climb great heights in both the sweet and savory department.
Fortunately for Mainers in the Greater Portland area, they have numerous bagel shops to choose from. And many of these are nationally recognized and very iconic.
Hope you are hungry.
More From Seacoast Current