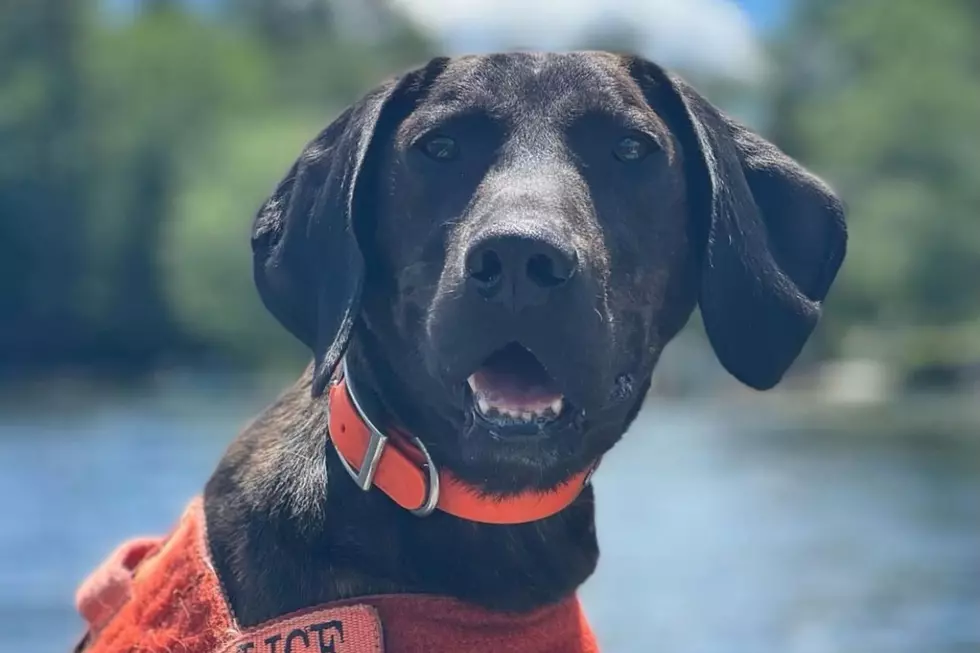 Good Boy! NH State Police K9 Helps Find Missing Portsmouth Woman
State Police K-9 Wyatt (NH State Police)
A State Police K-9 is being credited with helping find a 76-year-old woman who went missing in Portsmouth Tuesday morning.
The woman walked away from her home around 9:30 a.m., and called in State Police for assistance out of concern that she was unable to find her way home.
Three troopers, including Trooper First Class Kevin Devlin and K-9 Wyatt, joined the search in the area of Banfield Road. They found the woman just over a mile from her home.
Wyatt is a 7-year-old Plott Hound who was brought to New Hampshire from North Carolina at 12 weeks old. He attended a Patrol School, and was trained in tracking and evidence searches.
He helped find a 10-year old runaway boy in Goffstown in 2019. Devlin and Wyatt were one of the State Police's K9's Teams of the Year in 2021.
Contact reporter Dan Alexander at Dan.Alexander@townsquaremedia.com or via Twitter @DanAlexanderNH
New England Patriots vs. Cleveland Browns Week 6
A closer look of the Week 6 matchup between the New England Patriots and the Cleveland Browns. The final score of the game was 38-15 in favor of the Patriots.
More From Seacoast Current