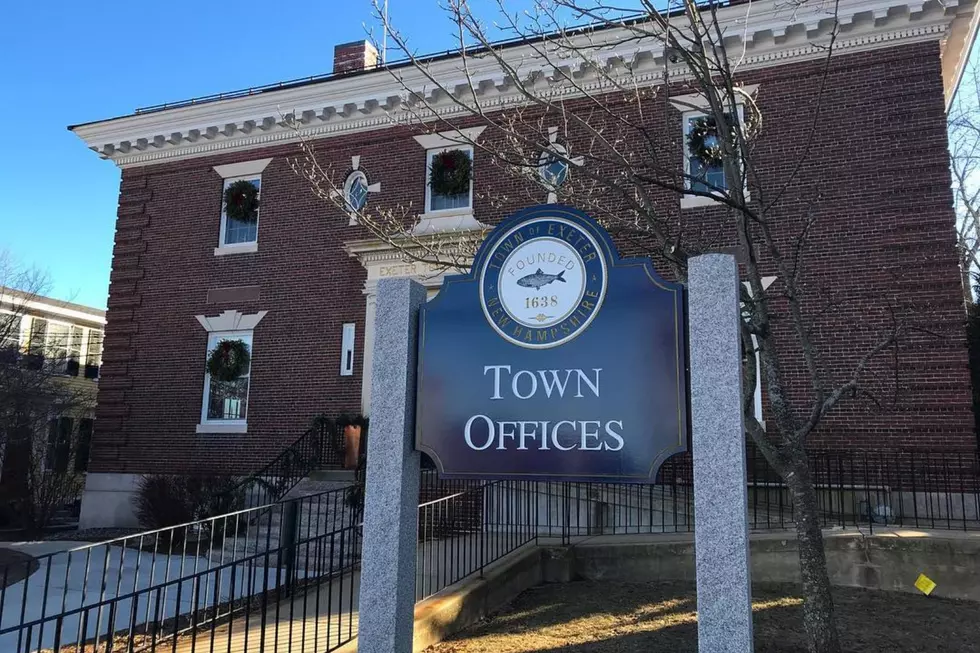 Homeless Man Found Dead in Tent in Exeter, New Hampshire
Exeter Town Offices (Town of Exeter)
A homeless man was found dead in a wooded area off Epping Road in Exeter Tuesday afternoon.
Exeter Police Chief Stephan R. Poulin said officers were called on the report of an unresponsive man inside a tent in a wooded area behind the Mobil gas station near Route 101. The 31-year-old year old man was dead when police arrived.
The man's death is not considered suspicious, but an investigation is ongoing. Poulin did not disclose the man's identity.
"This tragedy brings to light the 'dark figure' of homelessness. In smaller or more rural communities the homeless often go undetected, staying in vehicles, or temporary tents/shelters hidden away in the woods or fields. Unfortunately, this can hinder the ability of the community and professional people with resources to help and offer appropriate assistance to those in need," the chief said in a statement.
He urged anyone in need of help in Exeter to reach out to the Exeter Human Services Department at 603-773-6116.
Contact reporter Dan Alexander at Dan.Alexander@townsquaremedia.com or via Twitter @DanAlexanderNH
Top 10 Scams That Duped New Hampshire People Out of Millions in 2022
Scammers are getting awfully crafty these days. It can be difficult to identify a scam even if you consider yourself technologically savvy. Here are the most popular scams that New Hampshire residents fell victim to in 2022 according to
public.tableau.com
More From Seacoast Current