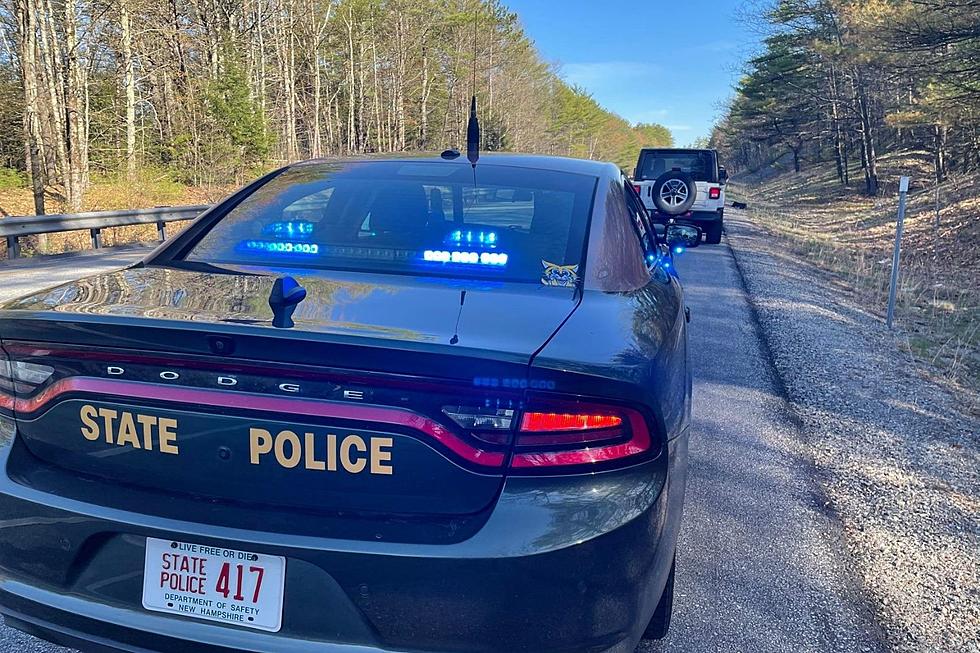 Man Shoots Himself During Confrontation with Cops in Greenland, NH
NH State Police vehicle (NH State Police)
A man fatally shot himself in the head during confrontation with New Hampshire State Police early Thursday morning.
A trooper on patrol watched a man run across the highway from a car parked on the median in Greenland around 2:20 a.m., according to State Police. A K9 unit was called in along with members of Greenland Police and several area departments to try and locate the man.
He was found about 25 minutes later on Post Road near Witham Farm Road, where he fired two shots into the air from a handgun and a third shot into his head, according to State Police.
No members of law enforcement fired their weapons.
The area was cordoned off as police unsuccessfully tried to make contact with the man. The Seacoast Emergency Response Team's armored vehicle was used to approach the man around 5:30 a.m., and determined that he had died from a self inflicted gunshot.
The identity of the man has not yet been disclosed.
State Police asked anyone with information about this incident to contact Greenland Police at 603-431-4624.
New Hampshire State Police, police from Greenland, Rye, Newington, North Hampton, and Stratham, fire departments from Greenland and Rye, and the Seacoast Emergency Response Team all responded to the incident.
Contact reporter Dan Alexander at Dan.Alexander@townsquaremedia.com or via Twitter @DanAlexanderNH
Trending Stories for Seacoast Current (January 24-30, 2022)
More From Seacoast Current