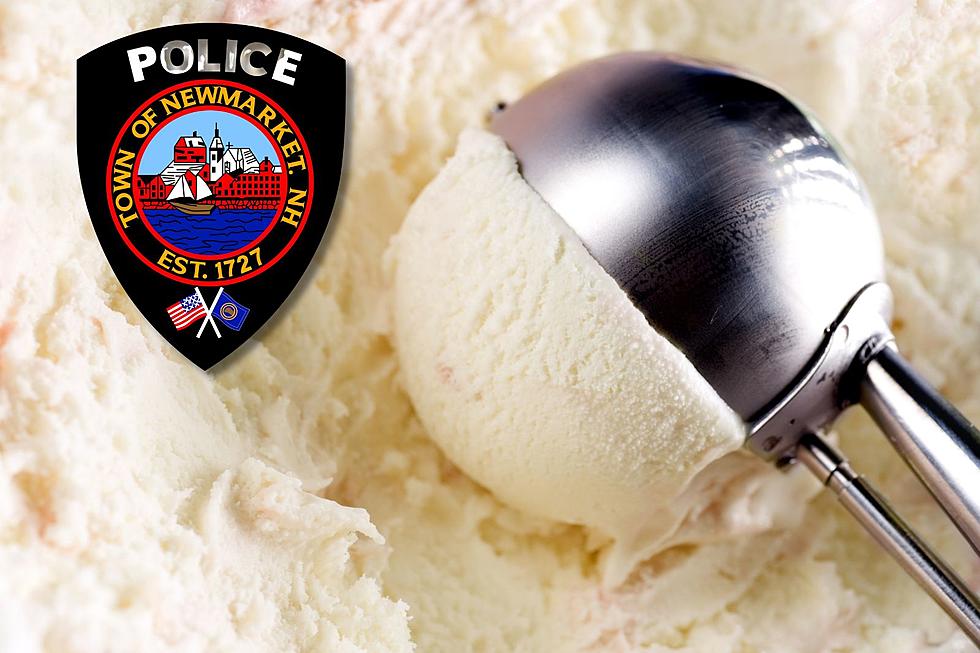 Newmarket, New Hampshire, Police Issue Alert About Drug-Tainted Ice Cream
Ice cream, Newmarket Police shield (Canva)
🍧Customers who ate Angelo's Amore ice cream at Roots Cafe in Newmarket fell ill
🍧All those affected have recovered
🍧Roots issued an apology and said Amore's is no longer in business
---
A Newmarket restaurant says customers had ill effects from consuming a certain brand of ice cream during the St. Patrick's Day weekend.
Several customers who ate Angelo's Amore ice cream at Roots Local Cafe and Catering on March 17 and 18 tested positive for tetrahydrocannabinol (THC), a component found in marijuana, according to Newmarket Police  Other customers suffered severe dizziness, weakness, and exceptionally high heart rates.
All the affected customers, who are unrelated, checked themselves into several hospitals and have since recovered. One remained overnight and another is a juvenile.
The number of people affected was not disclosed.
Outrage Over Ice Cream
Newmarket Police said Roots has been cooperative in their investigation and turned over their supply of the Amore's ice cream.
"We cannot believe or understand how this happened. Angelo's Amore is no longer in business and Roots Cafe had no part in making of this ice cream. We are saddened by this news for those involved, as well as outraged that this could happen to anyone," Roots wrote on their Facebook page.
Angelo's website and Facebook pages are no longer able to be viewed. The last post to their Instagram page was in October.
Newmarket Police asked anyone who has had a similar experience to call 603-659-8505.
Contact reporter Dan Alexander at Dan.Alexander@townsquaremedia.com or via Twitter @DanAlexanderNH
NH & ME Home to Eight Historic Hotels of America, Says National Trust for Historic Preservation
More From Seacoast Current