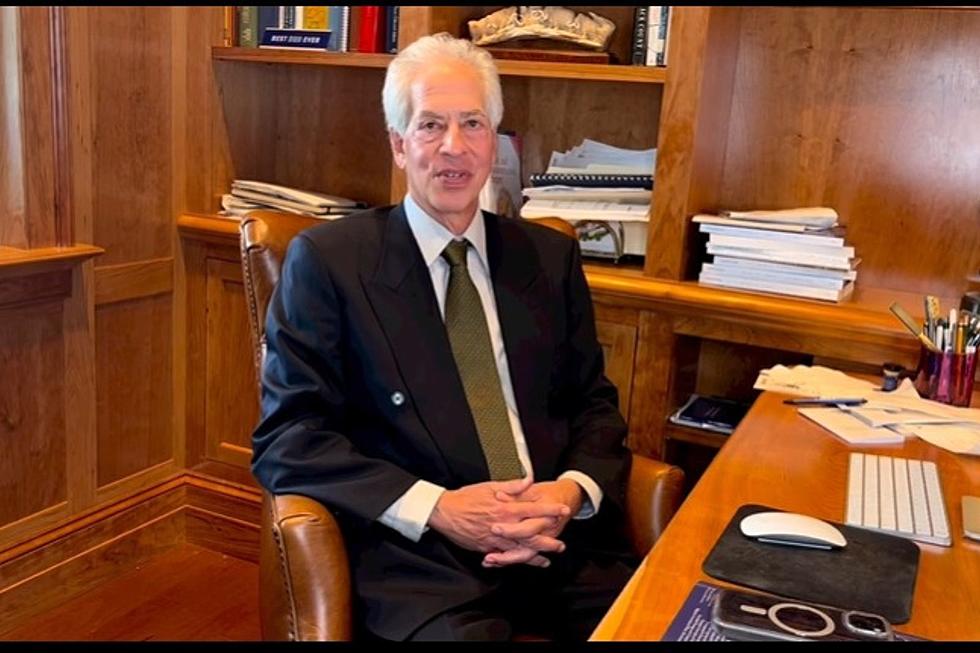 NH Board of Medicine Lifts Suspension of Portsmouth, NH, Surgeon
Dr. Lawrence Gray (@atlanticplasticsurg via Instagram)
🔴 Complaints were made against Dr. Lawrence Gray about mistakes made during surgery
🔴 A fellow surgeon told the Board of Medicine he had to correct the errors
🔴 The Board of Medicine heard from Dr. Gray at a hearing and lifted the suspension
---
The New Hampshire Board of Medicine has reinstated the license of a Portsmouth-based plastic surgeon after it was suspended.
The license of Dr. Lawrence Gray, founder of Atlantic Plastic Surgery, was suspended after he was accused by two patients of performing two surgeries that caused them to suffer "unnecessary complications" after the procedures. Gray also "demonstrated incompetence to practice," according to the Office of Professional Licensure and Certification.
After an emergency meeting on July 21, the board voted to suspend Gray's license. The suspension was announced via press release Wednesday.
Hours after the OPLC announced the suspension, the Board of Medicine held a hearing during its scheduled meeting to determine if Gray "presented an imminent threat to public health, safety, or welfare such that his license should remain emergently suspended pending a full investigation and possible final disciplinary proceeding," according to a Margin Order.
The meeting was held via Zoom and recorded. A copy of the video was not immediately made available to Seacoast Current, pending review of a Right to Know request filed Friday via email.
The board voted to lift the emergency suspension without initial explanation. The Margin Order promised a "full narrative shall follow."
Fellow surgeon: I corrected the errors
According to the Order of Emergency Suspension, OPLC investigators were told by Dr. Alexander Slocum, a surgeon at Atlantic Plastic Surgery since 2021, that he had seen Gray's hands shake "persistently" including during a procedure.  Staff told Slocum the shaking had been happening "for some time."
Slocum provided a second opinion on Gray's work performing corrective surgery on 15-20 patients. The order did not disclose the nature of the procedures.
Gray also incorrectly marked patients for surgery and provided incorrect surgical procedures to patients and staff before surgeries. In one case, Gray performed surgery in the wrong place.
The attorney who represented Gray during Wednesday's hearing was unavailable for comment Friday afternoon.
Contact reporter Dan Alexander at Dan.Alexander@townsquaremedia.com or via Twitter @DanAlexanderNH
What Makes a New England Mom, a New England Mom
There is something different, and special, about a New England mom. Here is what separates a New England mom from all the other moms in the world.
More From Seacoast Current