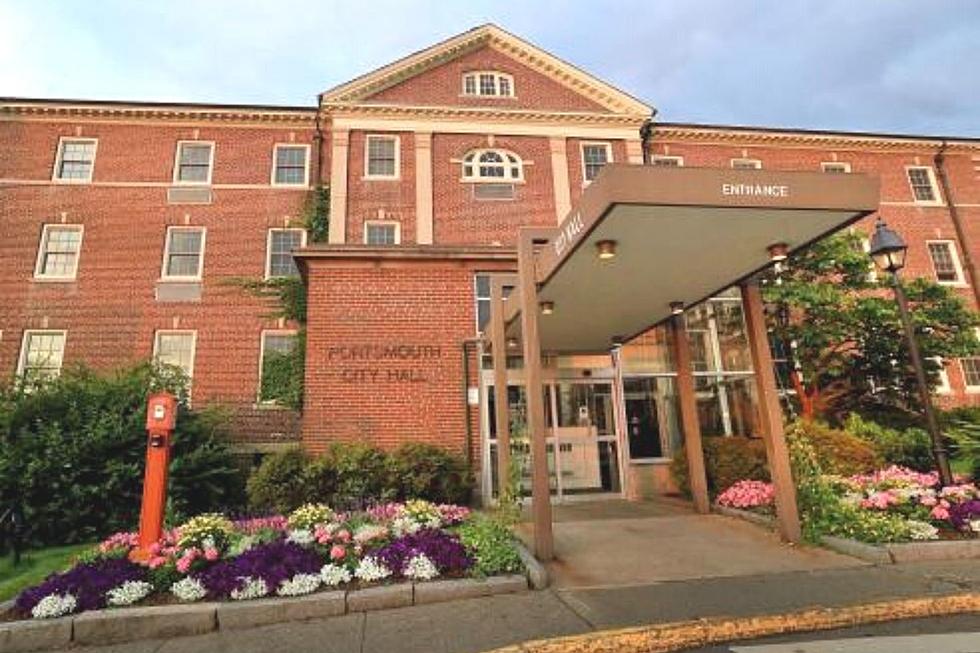 Portsmouth, NH Council to Consider Masks, Vaccine Proof for City Workers
Portsmouth City Hall (City of Portsmouth)
The City of Portsmouth has started the process of implementing an indoor mask mandate for city employees and a vaccination "check in" which the City Council  vote on at Tuesday's meeting.
One of the resolutions proposed by Assistant Mayor Jim Splaine  on the agenda for Tuesday's meeting would back the directives issued via email by City Manager Karen Conrad Thursday in which employees regardless of vaccination status are "strongly encouraged to wear face coverings/masks inside all City facilities at all times."  The motion if approved would make it a requirement.
Exceptions are made for working alone in a private/separated office or other segregated workspace.
Conrad's other directive requires full and part time workers and contractors to provide proof of vaccination in-person to the city Human Resources Department "for the purpose of planning in the event of an exposure." The motion would require those who do not report their vaccination status to be tested for COVID-19 at least once a week.
"We must take action now to do our part to keep each other safe and to mitigate the surge as much as possible. I ask for your support and cooperation once again," Conrad wrote in her email.
Both policies take effect Tuesday following the long Labor Day weekend. As of late Monday morning only a sample motion appeared on the city website for each.
Not A Vaccination Mandate
City spokeswoman Stephanie Seacord stressed to Seacoast Current it's not a vaccine mandate.
"A critical person may have a serious case of COVID. All of that is to say we're not requiring everyone be vaccinated. We're asking them to let the Human Resources Department so that all those protocols can be implemented properly," Seacord said.
If the motions are approved at Tuesday's meeting it would not need the required re-readings because they are asking the City Manager to set a policy.
"Because of the way these are worded the Assistant Mayor is diverting from the three reading ordinance by asking the City Manager to set a policy," Seacord explained.  "Neither of these motions is a motion to create an ordinance. An ordinance is what you need for the three readings.
According to the sample motion the City Council to would be encouraged to "set a policy that masks be worn indoors at all times by city employees, residents, and visitors in the public areas of all city buildings. We will back the City Manager in setting the policy, with exceptions and a timetable to be determined by the City Manager."
Neither motion nor Conrad's email mention a penalty for non-compliance with the policies.
No State Mask Mandate
New Hampshire Gov. Chris Sununu at his most recent COVID-19 briefing on August 12  he will not implement a  statewide mask mandate. Individual towns and businesses can establish their own mask requirement.
The governor strongly supports the COVID-19 vaccine and called it "the way out" of the pandemic.
However, he signed legislation in July that prohibits requiring the vaccine as a requirement for receiving state services including an education from the public schools or a state school such as UNH.
The CDC says that that everyone should wear a mask indoors in public if they are in "an area of substantial or high transmission." The entire Seacoast is at high transmission as of Saturday.
Contact reporter Dan Alexander at Dan.Alexander@townsquaremedia.com or via Twitter @DanAlexanderNH
LOOK: Answers to 30 common COVID-19 vaccine questions
While much is still unknown about the coronavirus and the future, what is known is that the currently available vaccines have gone through all three trial phases and are
safe and effective
. It will be necessary for as many Americans as possible to be vaccinated in order to finally return to some level of pre-pandemic normalcy, and hopefully these 30 answers provided here will help readers get vaccinated as soon they are able.
More From Seacoast Current