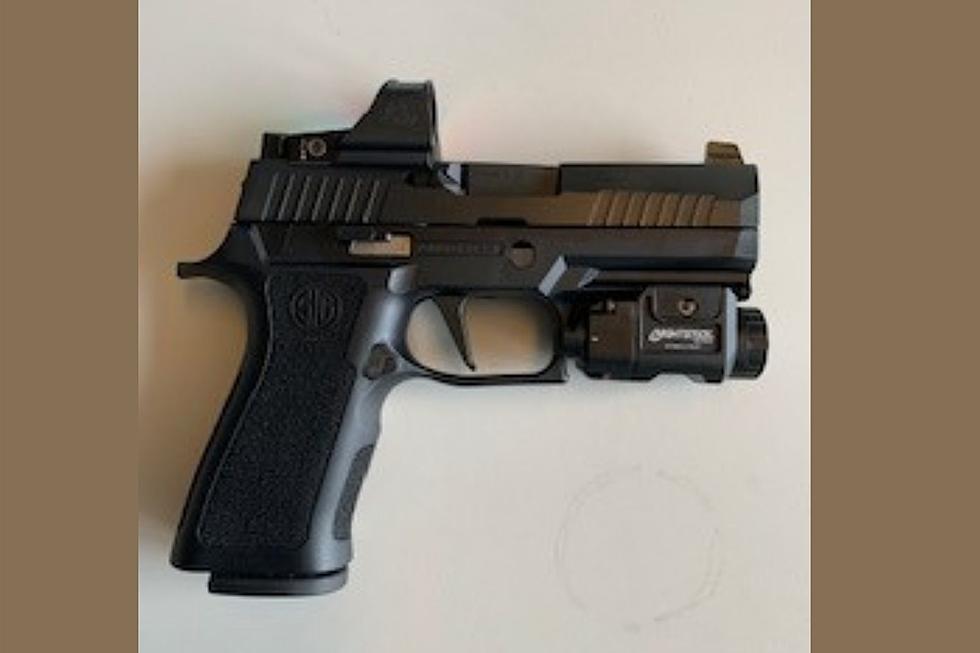 Portsmouth, NH Police's New SIG Sauer Pistol Choice Explained
Courtesy of Portsmouth Police
Police officials in Portsmouth have new SIG Sauer P320 pistols and the man who helped guide that decision says these firearms are going to help ensure the safety of all members of the community.
Detective Sgt. David Colby said that when a police officer's heart is racing at what feels like 1,000 beats per minute because they are in a life or death situation, they need to know that if they fire they will hit their target specifically where they aim.
"In law enforcement, every time you pull the trigger you are responsible for every single round," Colby said. "If I miss my target and hit some innocent person down the road, or in their car, or in their house, I am responsible."
Colby said when it came time to upgrade the department's pistols, the P320 was recommended because can be customized to fit each officer which ensures better accuracy.
"The question was, how do we address both the needs of the detectives and patrol officers with one platform if you want to look at it that way," Colby said.
The P320s, which were purchased at the beginning of the year, can fit better under a detective's jacket and are easier for smaller officers to handle.
Police in Portsmouth were training earlier this month at the SIG Sauer range with the upgraded pistols which have specialized optics, lighting systems and the capacity to shoot more rounds than the pistol they were transitioning out of.
Capt. Darrin Sargent said at the time that the funds for the new pistols came from a part of the Geraldine Webber estate donation to the police department and from trade-in allowances for their old pistols.
In May, SIG Sauer broke ground on a new $13.5 million experience center in Epping. The new 40,500-square-foot building at the academy on Route 27 is expected to open next year and will have a showroom, shooting ranges and a museum focused on the company's history.
Contact Managing News Editor Kimberley Haas at Kimberley.Haas@townsquaremedia.com.
LOOK: Here are the 10 US golf destinations with the most courses per capita
Discover where you can find the best access in the country for your pick of courses, the unique terrain that lends itself to world-class golf, and what makes select clubs noteworthy.
More From Seacoast Current