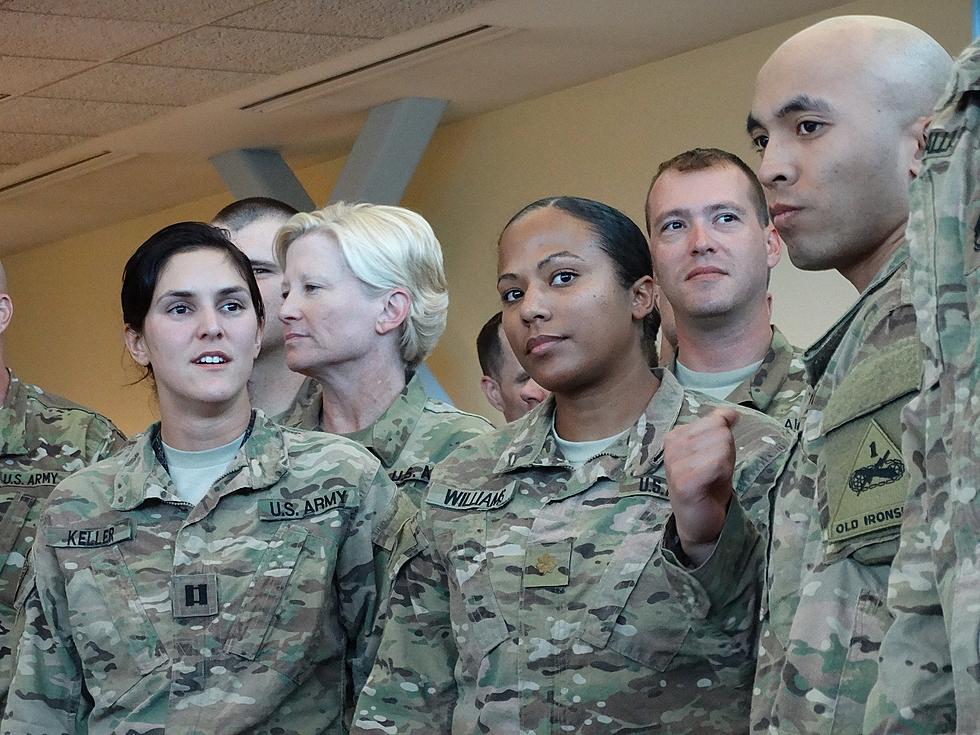 Portsmouth, NH VFW Planning to Honor Vets of Afghanistan War
File Photo by Kimberley Haas
The new commander of the VFW in Portsmouth is planning a parade for veterans of the Afghanistan War and he is looking for marching bands and vets who want to participate.
Josh Denton, who is an Iraq War combat veteran and former Portsmouth city councilor, said he wants to recognize the men and women who served in the 20-year war.
"It didn't happen after Vietnam and it didn't happen after Iraq," Denton said. "The purpose is to welcome home all veterans and specifically to mark the end of the Afghanistan War."
The parade will take place in Portsmouth on Oct. 9, Denton said.
Denton realizes that people have mixed feelings about President Joe Biden's decision to draw down all 2,500 U.S. troops in Afghanistan between May 1 and Sept. 11.
In a speech on April 14, Biden said the mission going into Afghanistan was to make sure the country would not be used as a base from which to attack America again.
"I said, among — with others, we'd follow Osama bin Laden to the gates of hell if need be.  That's exactly what we did, and we got him.  It took us close to 10 years to put President Obama's commitment to — into form.  And that's exactly what happened; Osama bin Laden was gone," Biden said.
Biden continued by saying, "That was 10 years ago.  Think about that.  We delivered justice to bin Laden a decade ago, and we've stayed in Afghanistan for a decade since.  Since then, our reasons for remaining in Afghanistan are becoming increasingly unclear, even as the terrorist threat that we went to fight evolved."
Less than one percent of Americans serve in the Armed Forces.
"We owe them.  They have never backed down from a single mission that we've asked of them," Biden said. "I've witnessed their bravery firsthand during my visits to Afghanistan.  They've never wavered in their resolve.  They've paid a tremendous price on our behalf.  And they have the thanks of a grateful nation."
There have been people who have been thanking the men and women who serve in Afghanistan throughout the war.
The Pease Greeters welcome members of the Armed Forces who pass through Portsmouth International Airport on their way to and from the country.
The photo above was taken on June 26, 2016, when then-Governor Maggie Hassan declared the day Pease Greeters Day. These U.S. Army soldiers had just arrived home from a year-long deployment in Afghanistan and were welcomed by hundreds of the organization's greeters.
Contact Managing News Editor Kimberley Haas at Kimberley.Haas@townsquaremedia.com.
NEVER FORGET: Images from 9/11 and the days after
"
More From Seacoast Current