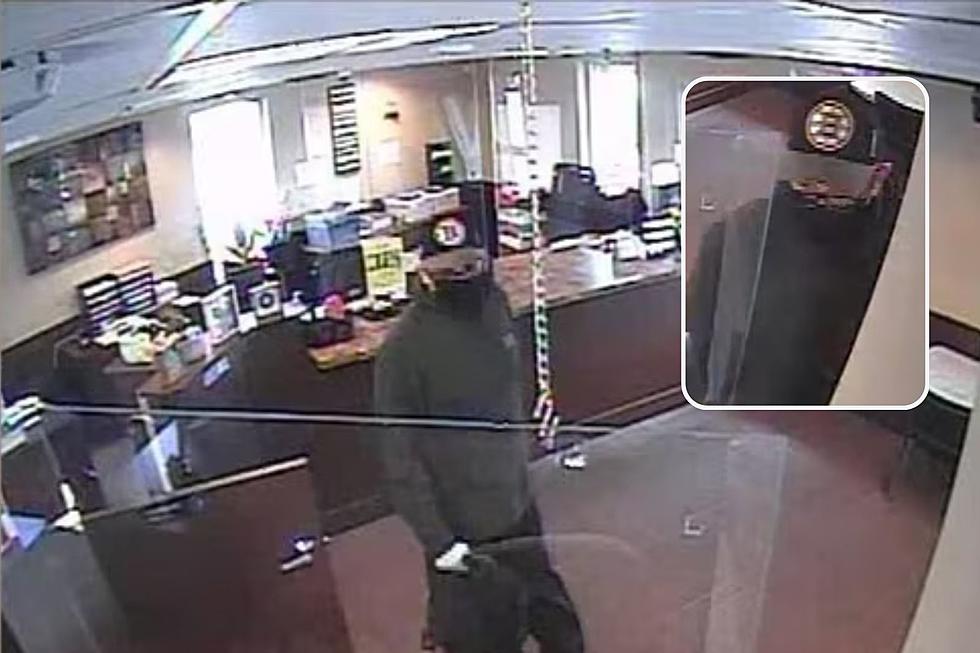 Salem, New Hampshire, Business Held Up at Gunpoint, Workers Tied Up
Suspect in an armed robbery at a business in Salem 9/27/23 (Salem Police)
🚨 Workers at the business on Route 28 were held at gunpoint and tied up
🚨 The suspect fled on foot towards Massachusetts
---
Salem Police are looking for a masked man who employees say robbed them at gunpoint and tied them up Wednesday.
The man wearing a Bruins hat entered the business on South Broadway (Route 28) in a stand-alone, three-story building at the intersection of Hampshire Road. He then left on foot walking south on Route 28. The Union Leader reports that the name of the business located in the building is LoanMax.
Police used a K9 to search the Salem rail trail that runs in back of the building towards the Massachusetts border a block away. Salem Police detectives are investigating the business, and Methuen officers are searching for the suspect.
Police did not disclose if the suspect got away with any cash or how many people were inside the business at the time. The workers were not injured.
The suspect is described as a white male in his 50s or 60s. He is about 6'2" and was wearing a black COVID mask, glasses, a black ball cap, blue sweatshirt/hoodie, grey pants, black shoes, and a black backpack.
Salem Police asked anyone with information about the robbery to call 603-893-1911.
Contact reporter Dan Alexander at Dan.Alexander@townsquaremedia.com or via X (Twitter) @DanAlexanderNH
New England's Top Pumpkin Patches for Festive Fall Fun
More From Seacoast Current