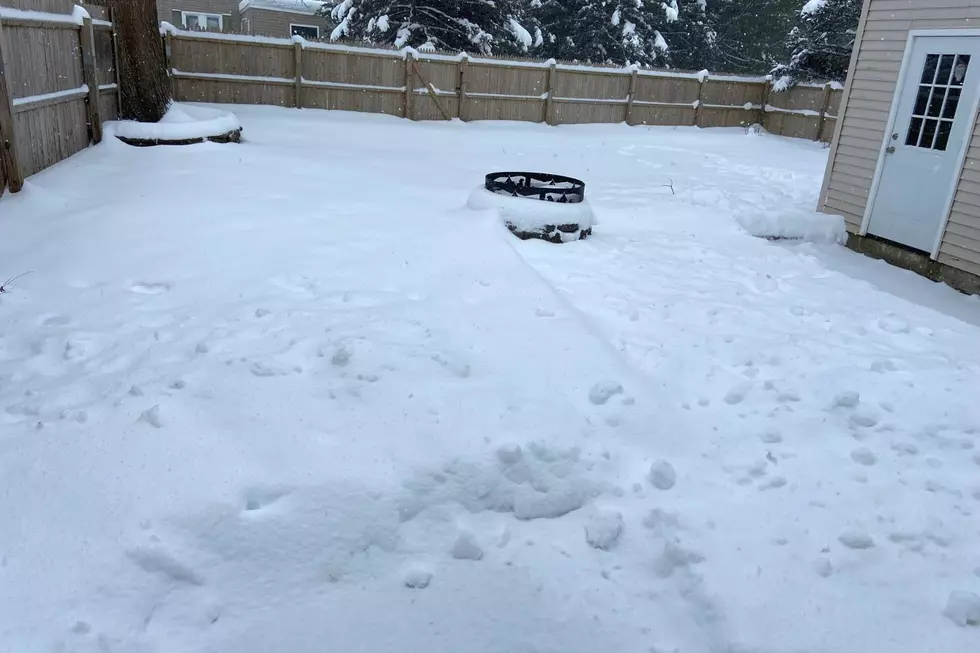 Seacoast Gets One More Round of Snow and Rain
Snow in Derry (Townsquare Media)
It's another round of snow for the Seacoast region starting Wednesday afternoon, but ending as rain by Thursday morning.
More heavy snow will begin to fall west to east late Wednesday afternoon and change over to mixed precipitation before ending Thursday morning as rain.
"It will start out as all snow in most areas, but then it will gradually transition to rain from north to south through the overnight hours into early Thursday morning," meteorologist Hunter Tubbs from the National Weather Service in Gray, Maine, told Seacoast Current. "During that transition period, there's a chance of a brief wintry mix of snow, sleet, freezing rain. It will end as all rain in southern New Hampshire Thursday morning.
Rockingham County and coastal York County are under a Winter Weather Advisory while Strafford County and interior York County have a Winter Weather from 3 p.m. Wednesday afternoon until 7 a.m. Thursday.
Tubbs expects 1-3 inches of wet snow along the immediate coast, 3-4 inches in interior Rockingham County and coastal York County, and 6-8 inches in Strafford County and interior York County.
The snow will not help power restoration efforts, as the snow will act like a sponge and absorb the rain, weighing down wires and branches even more. But there's some good news, too.
"Thankfully this looks like a pretty fascinating system. It's going to be in and out of here fairly quickly. There will be maybe some wind especially along the coast, which could make things a little bit worse. but in some ways it could even help, though, because it could maybe knock some of the snow off the branches," Tubbs said.
Given the weight of the snow, the New Hampshire Department of Safety's Division of Homeland Security and Emergency Management advised to people to clear off their roofs.
"Heavy snow can put stress on roofs," State Fire Marshal Sean Toomey said in a statement. "If you have more than a foot of heavy, wet snow on your roof, now is the time to take action to safely remove it to prevent potential structural damage or collapse."
Contact reporter Dan Alexander at Dan.Alexander@townsquaremedia.com or via Twitter @DanAlexanderNH
The 20 Most Visted Maine State Parks in 2022
More From Seacoast Current