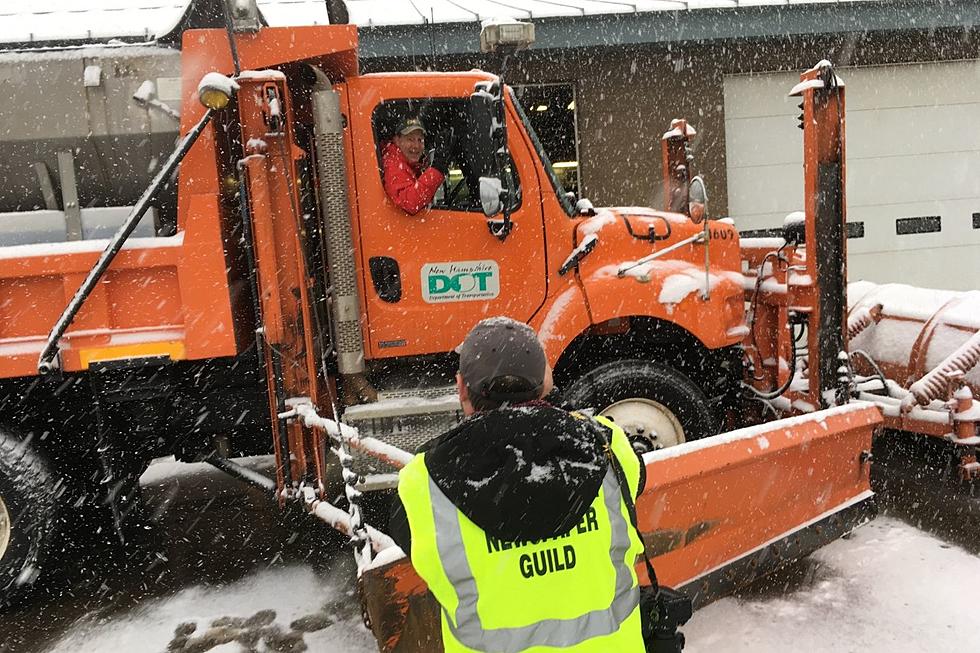 Snow Way We Miss It: 6-8 Inches on the Way for NH Seacoast
NH DOT snow plow (NH DOT)
❄ Heaviest snow will fall during the early hours of Friday
❄ Parking restrictions in place
❄ More snow possible Sunday night
The Seacoast is on track for its first significant snowfall of the winter season Thursday night and Friday, with another possible storm coming at the end of the weekend.
A Winter Storm Warning is in effect for Strafford County, and inland areas of New Hampshire and southern Maine. A Winter Weather Advisory is in effect for Rockingham and Essex Counties from 7 p.m. Thursday until 7 p.m. Friday for a wintry mix that turns to all snow by midnight. Periods of moderate and heavy snow could create dangerous driving conditions.
Meteorologist Sarah Thunberg at the National Weather Service in Gray, Maine, said the snow totals have increased as confidence grows in the forecast.
"It's been bumped up an inch or two. So now, you're more in the 6 to 8 inch range rather than the 4 to 6 inch range," Thunberg told Seacoast Current. Higher amounts of snow will fall further inland.
Thunberg is also concerned about possible power outages, because the snow is expected to be heavy and wet thanks to milder temperatures.
Parking restrictions in place
Dover has instituted a citywide parking ban beginning at 10 p.m. Thursday night until 6 a.m. Friday to allow crews to treat roads with salt and sand and keep areas open.
Somersworth has put an emergency parking ban in place starting at 10 p.m. Thursday until 8 p.m. Friday.
Rochester's parking ban goes into effect at 10 p.m. Thursday until 8 a.m. Friday.
But what about tides?
Thunberg said astronomical high tides could be a concern for the next storm Sunday night, which could bring rain to the immediate coast and snow further inland.
Contact reporter Dan Alexander at Dan.Alexander@townsquaremedia.com or via Twitter @DanAlexanderNH
Did You Know These 30 Animals Are on New Hampshire's Endangered Species List?
More From Seacoast Current