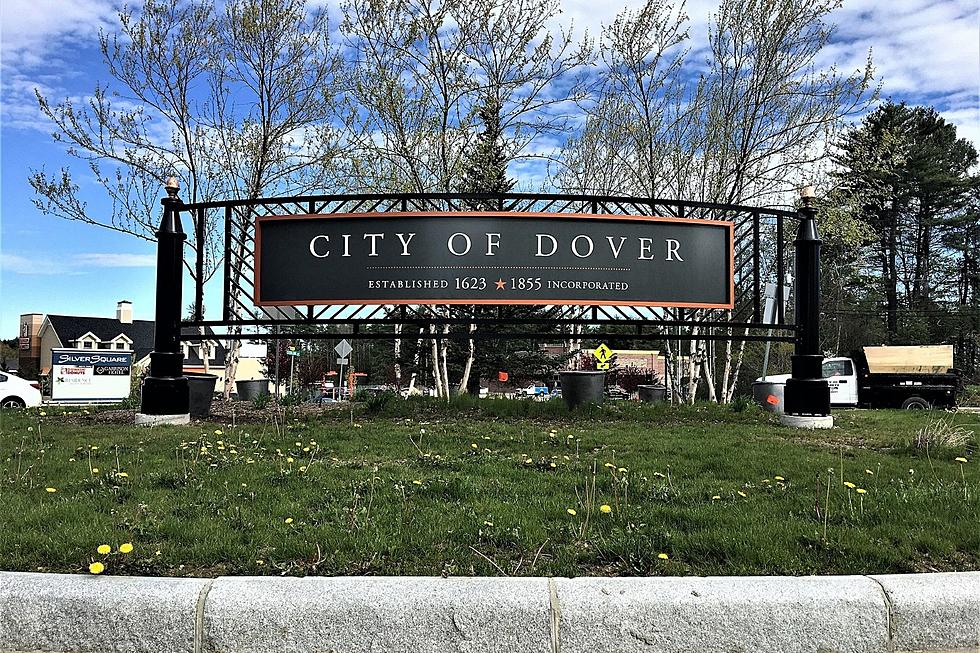 Some Seacoast Water Restrictions Lifted
City of Dover sign (Kimberley Haas, Townsquare Media)
Some outdoor water restrictions remain in effect in Dover, while North Hampton and Rye are back to normal after some much-needed rain that moved the Seacoast in the right direction when it comes to drought conditions.
The heavy rain from Tropical Storm Elsa served to move Strafford County and York County in Maine from moderate drought to abnormally dry in the latest report from the U.S. Drought Monitor. The National Weather Service said Elsa's rain on July 9 brought a month's worth of rain to some coastal locations.
Not every community is so lucky. Dover is one of them.
"A precipitation deficit continues. The city is still in a pretty sizable deficit when it comes to replenishing its aquifers," read a message on Dover's social media platforms on Saturday.
The ban continues to prohibit:
Outdoor lawn watering, the washing of cars, SUVs, trailers and trucks, and the filling of swimming pools of more than 100 gallons of water.
Commercial car washes, agriculture operations, flower shops and garden centers are not affected by the restrictions.
Violations of the order will be enforced by public outreach followed by warnings to those in violation, and fines of up to $250 per violation.
The South Berwick Water District in Maine is continuing its ban on outdoor water use as well. Portsmouth is also continuing its voluntary water use restrictions.
Rockingham County, NH where seven inches of rain have fallen since July 1, moved from abnormally dry to none. As a result, Aquarion Water lifted its mandatory lawn watering and mandatory water use restrictions for North Hampton and Rye.
The water company suggested conservation still be practiced by watering lawns only twice a week and not "watering" driveways.
Contact reporter Dan Alexander at Dan.Alexander@townsquaremedia.com or via Twitter @DanAlexanderNH
LOOK: Here are 25 ways you could start saving money today
These money-saving tips—from finding discounts to simple changes to your daily habits—can come in handy whether you have a specific savings goal, want to stash away cash for retirement, or just want to pinch pennies. It's never too late to be more financially savvy. Read on to learn more about how you can start saving now. [
From:
25 ways you could be saving money today
]