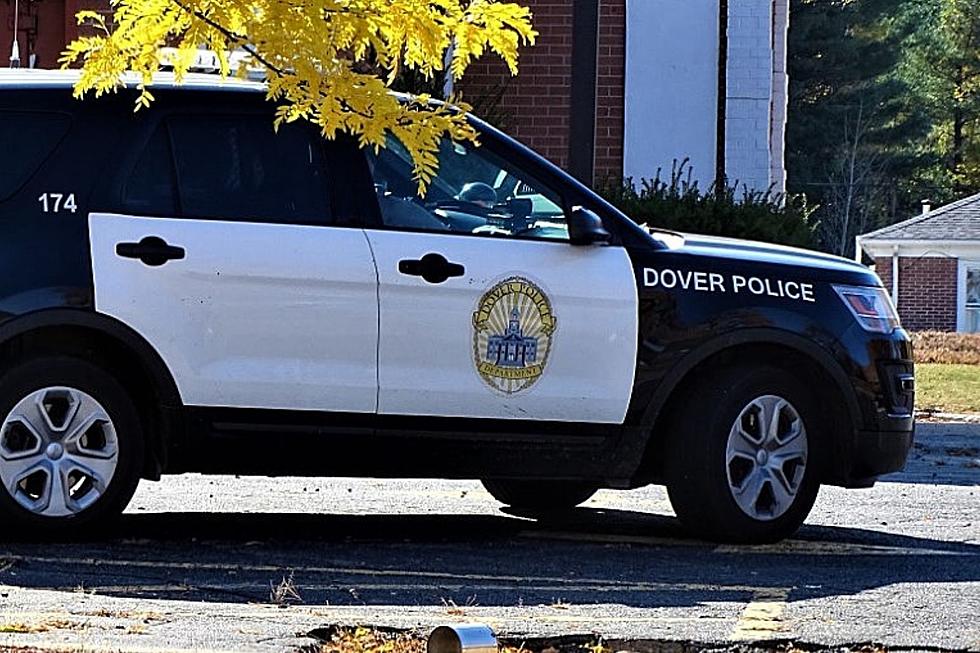 UPDATE: Dover, NH Road Reopens After Suspicious Package Found
Dover police vehicle (Kimberley Haas)
Weeks Lane in Dover reopened following an investigation by police of a suspicious device.
Dover Police said the road reopened around 10:30 a.m. after an initial investigation with State Police of the device found at the ATM at TD Bank at the corner of Indian Brooks Drive.
State Police told WMUR that an X-ray of the device wrapped in warning tape determined it was not dangerous. A picture from the scene showed police working in a drive-up lane outside the bank.
The property is on the border with Rollinsford and their police are now leading te investigation.
The road acts as a shortcut between Central Avenue and Indian Brooks Drive in back of Chili's.
Contact reporter Dan Alexander at Dan.Alexander@townsquaremedia.com or via Twitter @DanAlexanderNH
UNH Men's Soccer Team Flies to Oregon onboard New England Patriots Plane
When UNH Athletics had trouble arranging a charter flight to Oregon for the men's soccer team for the NCAA Tournament they turned to the New England Patriots for a lift.
More From Seacoast Current