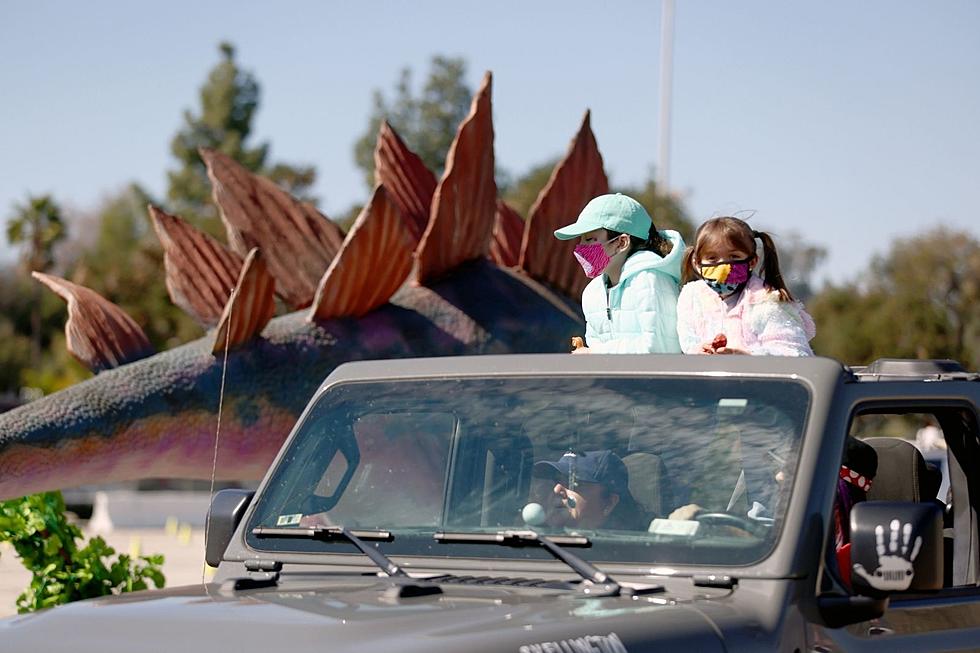 This Epic Dinosaur Drive-Thru Event in New England Is Perfect for 'Jurassic Park' Fans
Photo by Rich Fury/Getty Images
Editor's note: This article was written by a Townsquare Media Northern New England radio personality and may contain the individual's views, opinions or personal experiences.
---
We first told you about Jurassic Quest three years ago when the attraction was featured at the Mystic Aquarium in Connecticut and at the Rhode Island Convention Center. A year later, the attraction returned to New England, but only came as close as Hartford.
Late last summer, during the pandemic, Jurassic Quest decided to return to the area yet again, but this time at a venue as big as its name: Gillette Stadium. The drive-thru attraction was such a hit that it extended its stay two weeks longer. Normally, that would pose a problem because it overlapped with the Patriots season, but with no fans being permitted to attend the games, it worked out well.
Now, it is confirmed that Jurassic Quest will return once again to Gillette Stadium. The drive-thru attraction will run from June 18 through July 11, 2021. If you or your kids are fans of dinosaurs, you will love Jurassic Quest. All of the 100-plus dinosaurs are life-sized and animatronic.
In collaboration with leading paleontologists, each dinosaur has been painstakingly replicated in every detail. Whether their prehistoric counterpart had skin that was scaly, had feathers or fur, Jurassic Quest has spared no expense in bringing the dinosaurs to life.  -- Jurassic Quest
Tickets are sold by the carload. A ticket for $49 will admit a carload of up to eight people. They must be doing something right because they sold over one million tickets in 2019.
It's hard not to picture some of these dinosaurs somehow coming to life in some tragic mistake, tearing apart Gillette Stadium, throwing cars around like they're Matchbox. It would make a great movie, wouldn't it?
How to Prepare for a Drive-Thru Event
Need some tips for making the most of a drive-through event? Here's everything you need to know for these fun family events.
More From Seacoast Current