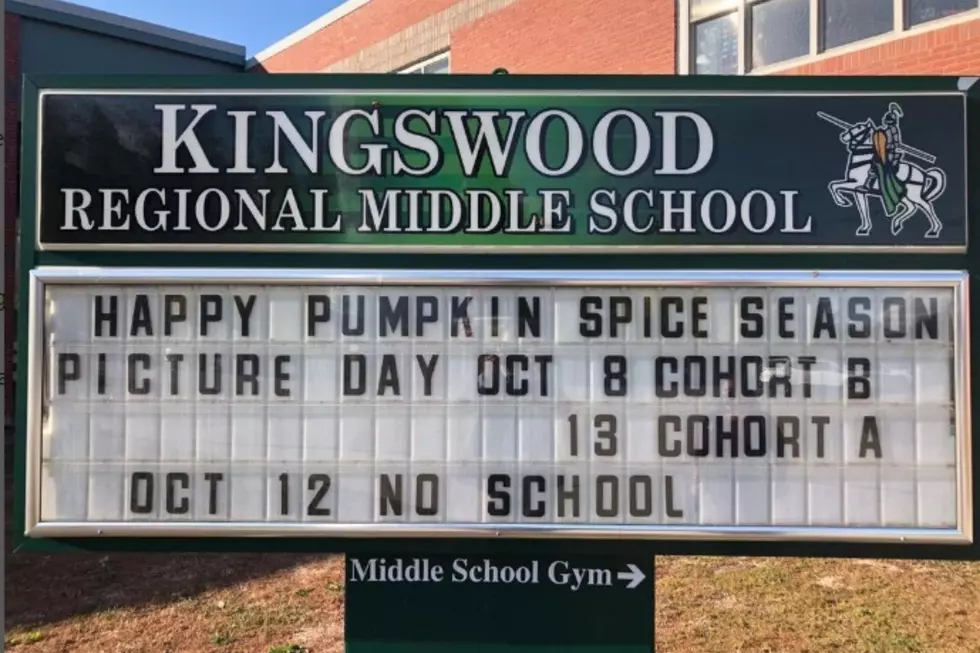 Toy Gun Sends NH's Gov. Wentworth District Schools Into Lockdown
Kingwood Regional Middle School sign (Governor Wentworth Regional School District)
The Kingswood campus of the Governor Wentworth Regional School District was put into lockdown Wednesday morning after students reported seeing another student with a weapon in his backpack.
All schools, including Kingswood Regional High School, Kingswood Regional Middle School, the Lakes Region Technology Center, the Arts Center, and Crescent Lake School, were affected by the lockdown that went into effect around 7:30 a.m., according to Superintendent Caroline Arakelian.
School resource officers determined the student had a toy gun, which was removed. The lockdown lifted at all the schools except the middle school, where Wolfeboro Police continued to speak with faculty and staff.
In a statement, Arakelian said that the response from first responders is the same whether a spotted weapon is real or fake.
"It is illegal for any student or staff to bring a weapon to school. In addition, it is incredibly important to stress to students not to bring any facsimile of a weapon to school," Arakelian said.
The superintendent did not disclose who was responsible for bringing the toy to school.
An active shooter was reported to police in ten New Hampshire school districts on December 8, all turning out to be false. Dover and Portsmouth were among the districts that received the fake calls.
Contact reporter Dan Alexander at Dan.Alexander@townsquaremedia.com or via Twitter @DanAlexanderNH
Best New England Ski Mountains for Advanced Skiers
What ski mountains are the best mountains in New England for advanced and expert skiers/snowboarders? See the most difficult/best mountains for those looking for some difficult terrain.
More From Seacoast Current