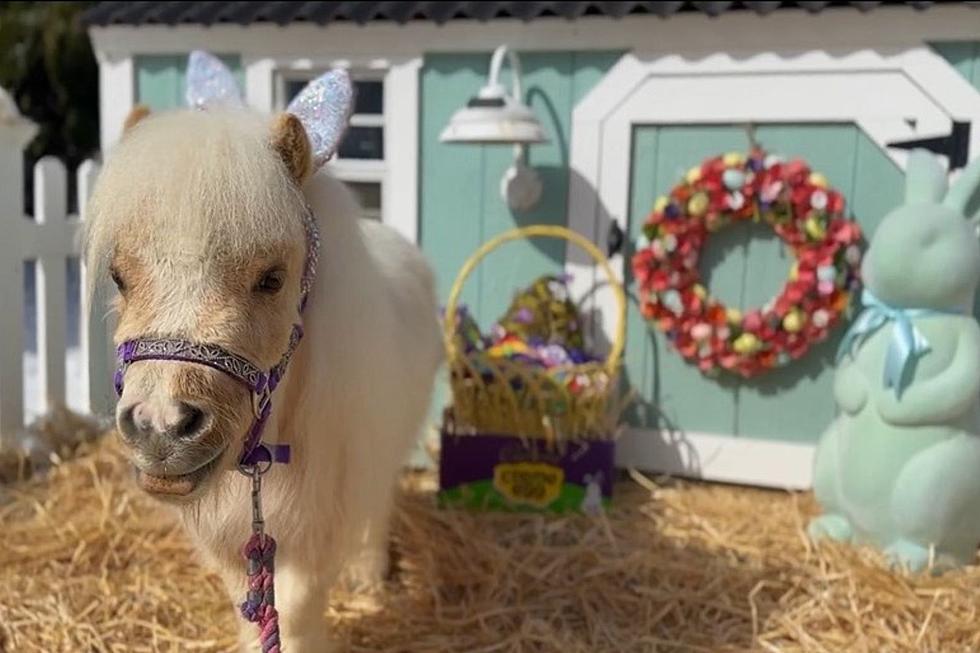 Vote Here: This Miniature Therapy Horse Rescue in Massachusetts is a Cadbury Bunny Contest Finalist
Lifting Spirits Miniature Therapy Horses via Instagram
Editor's note: This article was written by a Townsquare Media Northern New England contributor and may contain the individual's views, opinions, or personal experiences.
OMG! How adorable and how fun it would be to have a therapy animal from New England win this national Cadbury Bunny contest?  As you know, for years, animals have been dressing up as bunny rabbits for this beloved contest, so let's do this voting thing and get behind Stewie from Andover's Lifting Spirits Miniature Therapy Horses.
According to the Lifting Spirits Miniature Therapy Horses website, Stewie Vuitton is four years old, and was selected as one of 10 finalists for this year's Cadbury Bunny Tryout.  All of this year's contestants are rescue pets, and Stewie fits the bill after being rescued from an auction in Ohio in 2021.  Phew!  Thank you, Lifting Spirits.
Ok, I just voted, so now it's your turn. Just click here.
10 Actors Who Adopted Animals From Movie And Sets
10 TV Revivals That Were So Bad They Ruined Their Original Shows
More From Seacoast Current