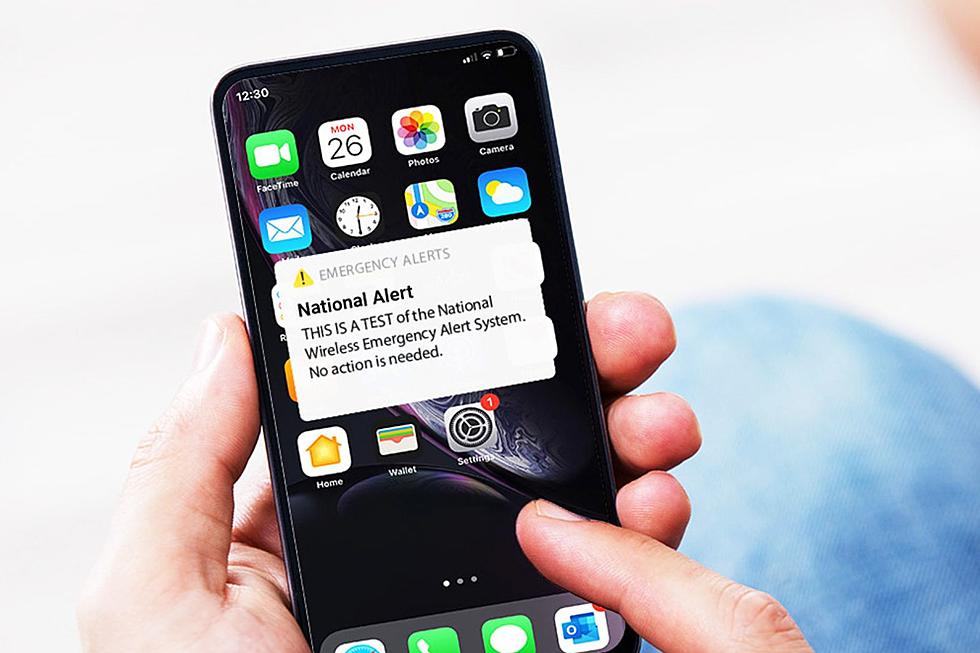 Wednesday is Test Day – Nationwide EAS Tones, Shipyard's 'Giant Voice'
Nationwide EAS Test on a cell phone (FEMA)
Wednesday is the day for the nationwide test of the Emergency Alert System on your cell phone, as well as a routine emergency response test at the Portsmouth Naval Shipyard.
The EAS test begins at 2:20 p.m. when cell towers will begin to broadcast the test for 30 minutes. It will be received just once by any phone whose provider participates in the Wireless Emergency Alert that is turned on, within range of an active cell tower, and in a geographic area where the wireless provider participates in WEA.
Phones that receive the test will get a message that reads "THIS IS A TEST of the National Wireless Emergency Alert System. No action is needed" accompanied by a "unique alert tone and vibration."
The message will display in English or Spanish, depending on the phone's language setting.
There will also be a separate test sent to all radio and television stations at the same time.
This is the third nationwide test.
The Portsmouth Naval Shipyard will conduct its routine emergency response training starting at 8:30 a.m. Wednesday morning. The base's "Giant Voice" will be heard as part of the training. Emergency response personnel may also respond to the event.
Contact reporter Dan Alexander at Dan.Alexander@townsquaremedia.com or via X (Twitter) @DanAlexanderNH
14 Celebrities Spotted in Maine and New Hampshire in 2023
A number of celebrities made a trip to Maine and New Hampshire throughout 2023. Take a look to see which ones.
More From Seacoast Current