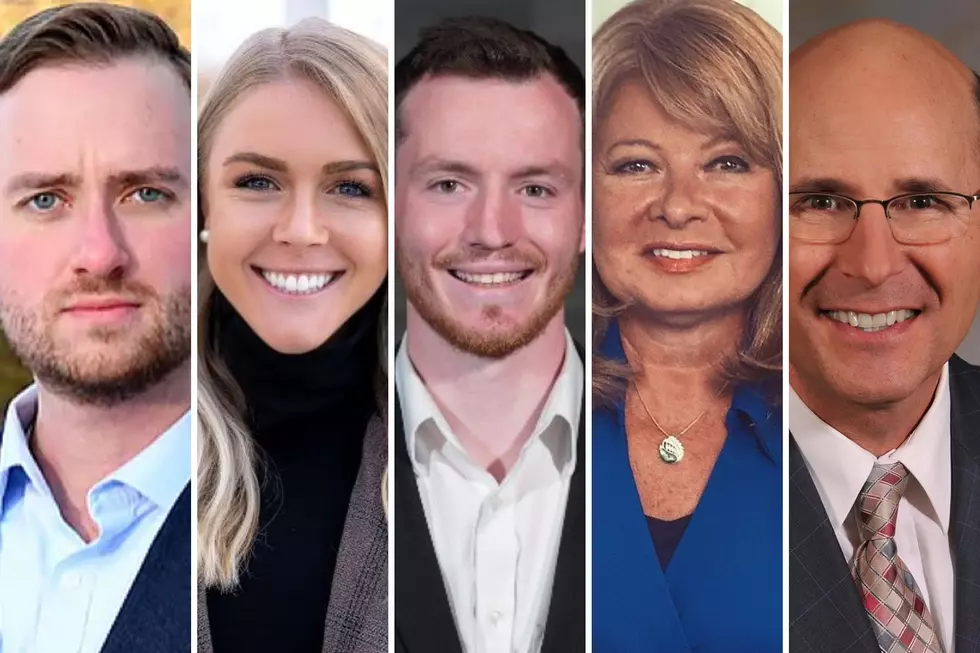 What NH GOP Congressional Primary? 'Undecided' Leads Poll
(L-R)Matt Mowers, Karoline Leavitt, Tim Baxter, Gail Huff Brown, Russell Prescott (campaigns)
This report was updated to include results of the New Hampshire Institute of Politics at Saint Anselm College.
With less than a month to go before the First Congressional District Republican primary, two polls released Monday show that no candidate is leading the race.
The poll of likely Republican primary voters taken August 13 and 14 by NH Journal shows Matt Mowers is the choice of 31% of those polled, followed by 16% for Karoline Leavitt, 9% for Tim Baxter, 8% for Gail Huff Brown, and 3% for Russell Prescott.
Mowers also leads The New Hampshire Institute of Politics at Saint Anselm College poll, but with a closer 25%-21% lead over Leavitt. Huff Brown comes in with 9%, Baxter 8%, and Prescott 2%.
But despite the candidates spending the past year shaking hands and introducing themselves to voters hoping to be their choice to challenge Democratic incumbent Chris Pappas, the leader in the race is "undecided" with 33% in polls.
Voters who consider themselves "liberal" are the most undecided at 85% in the NH Journal poll.
Who Are These Candidates?
The NH Journal poll shows that most voters are "unsure" about the candidates in the race, with 81% unsure about Prescott.
"Name recognition still a challenge for field," according to SNHU Civic Scholar and founder of NH Political Capital and Seacoast Current political analyst Dean Spiliotes.
The poll proves that many "average" voters in the district haven't been paying attention to the race so far. But as the day tick down to the primary on Tuesday, Sept. 13, they will start.
"If WMUR does a televised debate in September, that may help,"  Spiliotes said.
Trump Gets a Bounce
He said that the uptick former President Donald Trump is getting in polls nationally following the search of his Florida home is can be seen in the NH Journal poll.
The poll gives Trump an overwhelming favorability rating 73%-19% with 8% unsure. President Joe Biden polled the opposite coming in at 88% unfavorability, 9% favorable, and 4% unsure.
Mowers, who lost to Rep. Chris Pappas in the 2020 general election, was endorsed by Trump in that race. He later served as a senior advisor to Trump.
"The results are clear: Granite Staters want a tested Conservative in Congress who will advance the America First Agenda and fight for New Hampshire," Mowers said in a retweet of the poll results. "In 85 days, we will fire Chris Pappas and Nancy Pelosi once and for all."
Baxter, Huff Brown, Leavitt, and Prescott did not post reaction to the NH Journal poll. Leavitt punched back at Mowers, calling him a "fraudulent frontrunner."
"While Matt Mowers masquerades as a 'Conservative Granite Stater', this poll shows that voters see through his charade for what he is -- a lobbyist and swamp insider from New Jersey who cares more about his own career than our state," Leavitt said in a statement.
The NHIP poll did not ask about Trump.
Leavitt worked in the press office of the Trump White House while Huff Brown's husband, former Sen. Scott Brown, was Ambassador to New Zealand under Trump.
NH Journal polled 829 likely Republican voters via mobile text response and automated landline interviews. The NHIOP polls surveyed 1,898 likely New Hampshire voters via cell phone users randomly drawn from a sample of registered voters.
Seacoast Current and Spiliotes will be interviewing each of the candidates in the days leading to the primary.
Dan Alexander is a reporter for New Jersey 101.5. You can reach him at dan.alexander@townsquaremedia.com
Click here to contact an editor about feedback or a correction for this story.
Trending Stories for Seacoast Current (August 8-14, 2022)
More From Seacoast Current