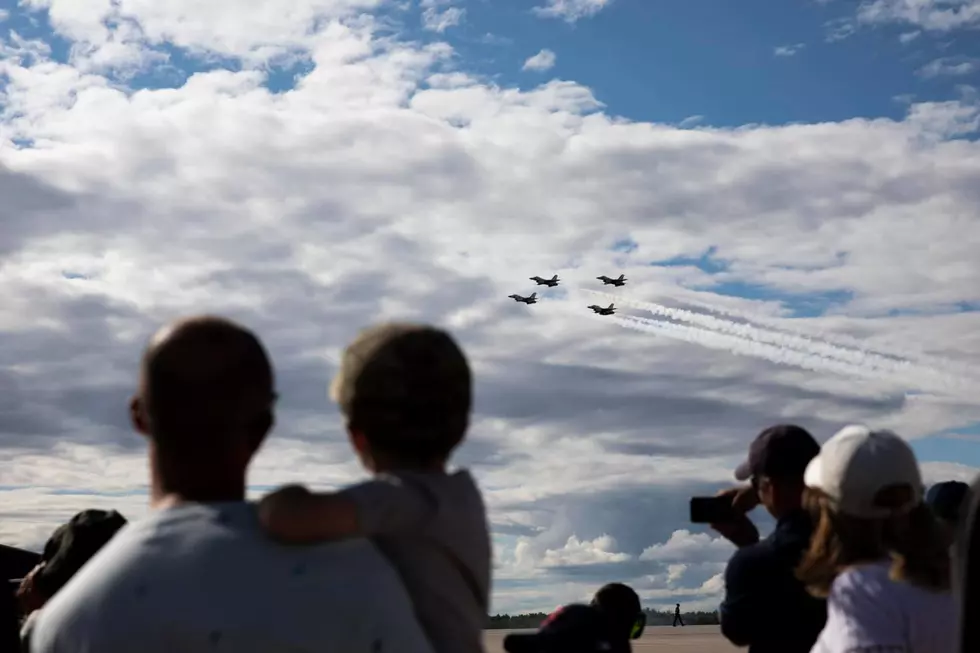 What's Lined Up for Thunder Over NH in 2023?
Thunder over New Hampshire in 2021 (157th Air Refueling Wing)
The beginning of July is roughly 430 days until the next Thunder over New Hampshire air show at the Pease Air National Guard Base, but who's counting?
The free event is scheduled to return the weekend of September 9 and 10, 2023, and will be one of the major Portsmouth 400 events. Considering it was ten years between shows between 2011 and 2021, the two-year wait is bearable.
"I think we would have waited one more year to recover a bit, but it just seemed like a good opportunity to collaborate and celebrate Portsmouth's 400th anniversary. We can't function without the community, and hopefully they've gained something from us. It just seemed like good timing," Maj. Michelle Mastrobattista of the 157th Air Refueling Wing told Seacoast Current.
The theme of the 2023 show is "Heritage in the Air", which fits in nicely with Portsmouth 400's vision for the celebration, according to Managing Director Valerie Rochon.
"It totally dovetails with what PortsmouthNH 400 is trying to do, which is to involve the community and to invite visitors to celebrate with us and to have history permeate through everything that we do," Rochon told Seacoast Current. "And so it's perfect. A perfect fit for us."
What About the Thunderbirds?
The actual show and lineup of groups and performers is still in the planning stages.
"We're trying to get as many warbirds as we can to highlight those type of aircraft. We're trying to secure Rob Holland, the fan favorite from the area," Mastrobattista said.
Rochon said they are also trying to get a group that sells rides in vintage airplanes. They are already coming to Pease this upcoming fall, and have sold out their rides.
What about the Thunderbirds and the Blue Angels?
"We put our name in the hat, but we won't know until later this fall or early winter," Mastrobattista said.
Building on the Success of Thunder Over New Hampshire in 2021
There's a couple of reasons Thunder Over New Hampshire draws thousands over two days, including the excitement of hearing the thunder and feeling the adrenaline rush, according to Mastrobattista.
"The opportunity to see things they normally wouldn't see. As a taxpayer, they should see where their money goes," Mastrobattista said. "For other people it's reminiscent for veterans, especially or people who knew somebody in the military. They can come in and look around, ask questions, and connect with people from different generations. I think there's less people in the military than there were 20 or 30 years ago."
Mastrobattista said the 2021 show was a success in terms of meeting the goal of improving the parking situation over 2011. Another show so soon will help keep up that change.
"We're trying to not keep that gap so wide so that we don't lose institutional knowledge. We pulled it off with a lot of team work and a lot of late nights. We're just trying to keep up that momentum to give just as great a show, but maybe a little different," Mastrobattista said.
Contact reporter Dan Alexander at Dan.Alexander@townsquaremedia.com or via Twitter @DanAlexanderNH
Thunder Over NH Air Show
The Thunder Over NH Air Show celebrated the return of the Thunderbirds to the Pease Air National Guard Station for the first time since 2011.
More From Seacoast Current