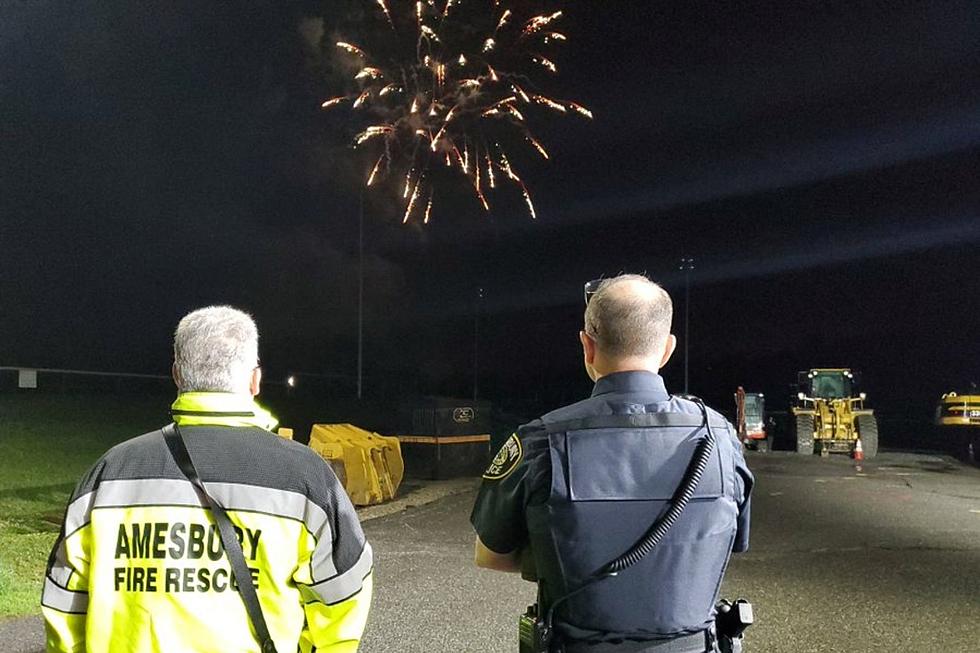 Where Are The Seacoast's Fireworks on Monday, July 5?
Amesbury fireworks (City of Amesbury)
Couldn't get enough of fireworks on Sunday night?  There are more displays scheduled for Monday night.
While scheduled displays were successfully launched Sunday night in Amesbury, Dover and Hampton, fireworks were kept under wraps from the rain until Monday night in Portsmouth and Rochester.
Weather should not be an issue on Monday with sunny skies during the day and temperatures in the 70s.4
Portsmouth
No food or music will be part of the pre-fireworks festivities. Special event parking will cost $3 at Foundry Place Garage or pre-pay $6 at Hanover Garage starting at 5 p.m.
Sanford
Sanford's Maine Attraction Water Ski Show was also postponed until Monday with a pre-show at 6 p.m. and main show at 6:30 p.m.
The display scheduled for Sunday in York at Short Sands Beach was postponed to a date to be announced. The barge where the fireworks are launched could not operate safely in the rough seas, according to York Police.
Contact reporter Dan Alexander at Dan.Alexander@townsquaremedia.com or via Twitter @DanAlexanderNH
Colorful Crosswalks in Downtown Amesbury
More From Seacoast Current