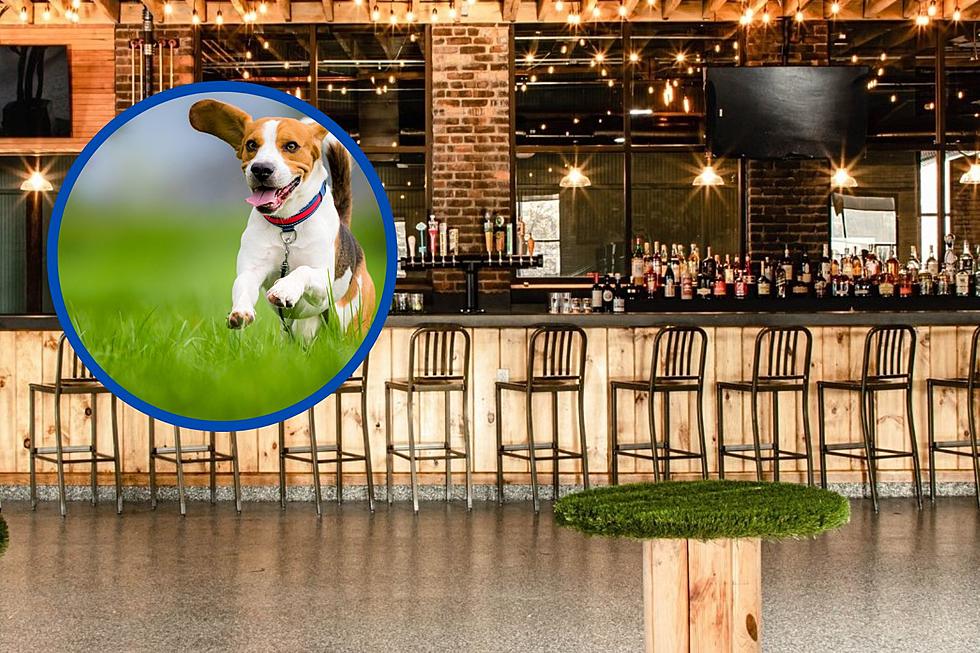 Woof Woof: New England's First Dog Bar is Open in Boston
Park 9 Dog Bar/Getty
Editor's note: This article was written by a Townsquare Media Northern New England contributor and may contain the individual's views, opinions, or personal experiences.
Fetch your friends for a new kind of fun!  I've heard of these incredible dog bars, which are dog parks with bars for the owners to enjoy. Now, here we go with one in Everett, Massachusetts, just minutes north of the Charlestown neighborhood of Boston.
Welcome to Park-9, New England's first combination dog park and drinking establishment.  Cheers, I'm in.
This four-legged, furry friends' bar is a 10,000 square foot doggie dream with two bars and multiple lounge areas.  According to
Boston Magazine
, the full bar has a creative drink menu with perfectly named cocktails like Snoop D-O-GG, Double Dog Dare, and the Bob Barker.  With drinks comes those canine treats for your bestie, too.  Oh and don't worry, your pup can enjoy Good Boy Dog Beer. After all, it is a dog bar.  Of course, according to Boston Magazine, it's just chicken broth with herbs and spices.
As for the dog parks within, this 5,000 square foot dog park is air-conditioned or heated depending on the season, and opens up to outdoor space as well.  Oh, and of course they're off-leash, as that's the point.  According to Park-9, you can either purchase a membership or day pass.  All dogs must be registered on their site
here
 as well.
By the way, if you don't have a dog, you can still go hang out and drink around dog-loving humans.  I mean, could this be the new way to meet dates and friends in Boston?  Sounds like it to me. After all, it's a bar.  But that's all there is for humans.  If you want to nosh on food, you're welcome to bring food with you or have it delivered.
And since accidents happen, the staff will clean any mess-ups as well.  For a full set of rules, including fully vaccinated dogs, etc, click here.
Oh, I almost forget to tell you. Park-9 has doggie day care, too, as well as private events if you want to book something or attend one of their events.
The Worst X and NC-17 Rated Movies
These movies were rated X and NC-17 — but not even adults should endure them.
Controversial Superhero Castings That Paid Off
Fans were not into these actors playing these roles when they were first announced. But all was forgiven when they saw the finished product.
More From Seacoast Current