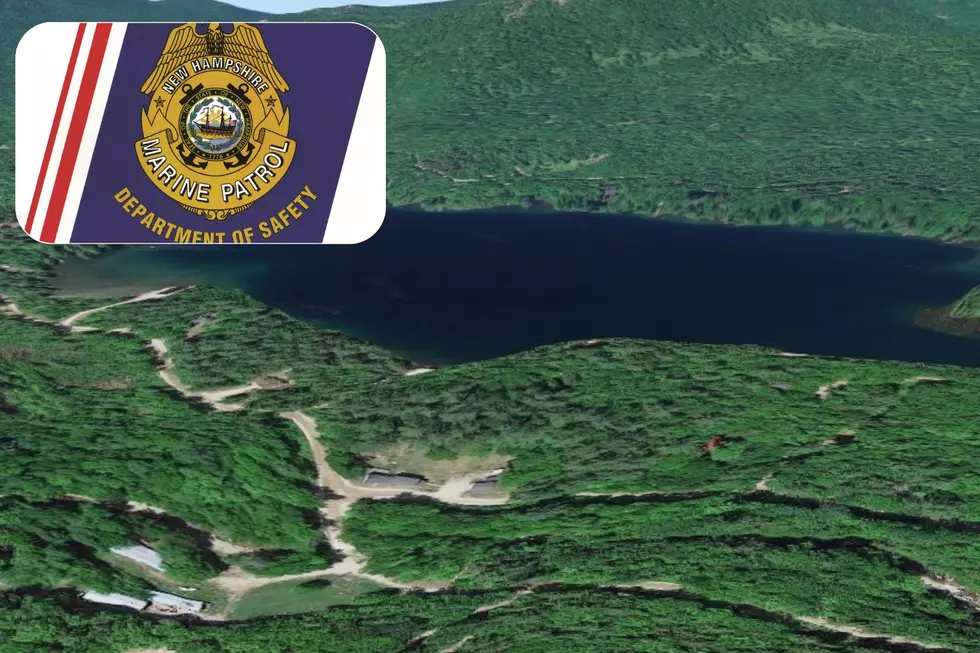 Two Possible Drownings in New Hampshire on Saturday
NH State Police Marine Unit logo (NH State Police),Connor Pond in Ossipee (Google Maps)
A kayaker was found unresponsive in the water of Conner Pond in Ossipee in one of two possible drownings in New Hampshire Saturday afternoon
The New Hampshire State Police Marine Unit was called around 3:50 p.m. and brought the man to shore. He was pronounced dead after CPR was administered by first responders, who failed to revive him.
The kayaker was identified as Ernest Richardson, 71, of Beverly, Massachusetts.
The Marine Unit asked anyone who witnessed the incident to call them at 603-227-2113.
A man swimming in Profile Falls in Bristol went under the water around 12:40 p.m. and did not resurface right away, according to the Marine Unit. Family and friends including an off-duty nurse found the man and brought him to shore and administered CPR. He was pronounced dead at the scene at approximately 1 p.m.
State Police identified the swimmer as Victor Rosado-Rosario, 19, of Methuen, Massachusetts.
The cause of death in both cases remains under investigation.
Contact reporter Dan Alexander at Dan.Alexander@townsquaremedia.com or via Twitter @DanAlexanderNH
Trending Stories for Seacoast Current (August 8-14, 2022)
More From Seacoast Current