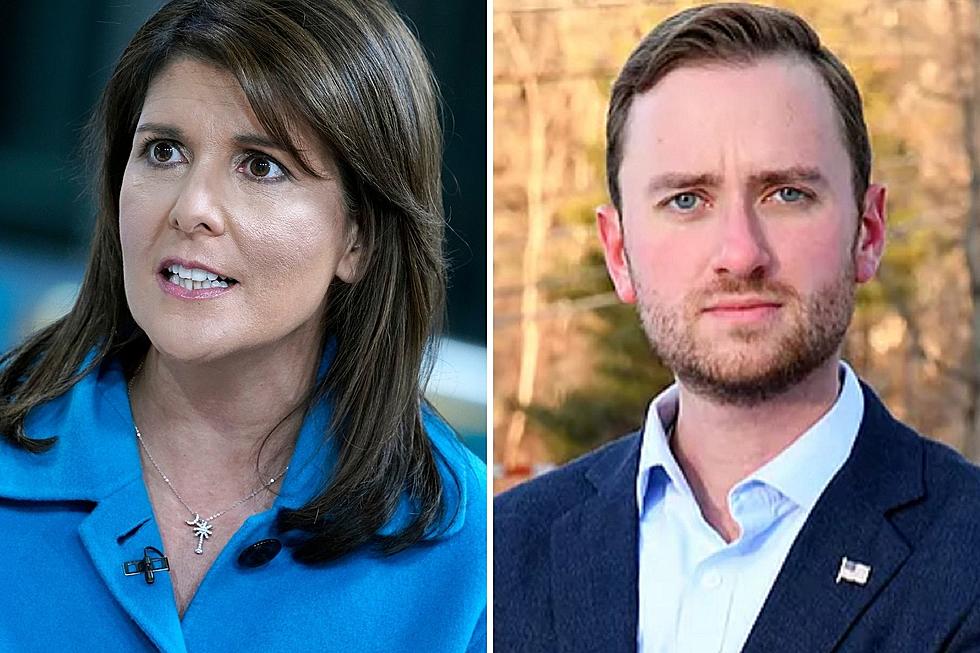 Another Big Endorsement in GOP 1st Congressional District Primary
(L-R) Nikki Haley (John Lamparski/Getty Images), Matt Mowers (Matt Mowers)
Another big name weighs in on the First Congressional District Republican primary as Nikki Haley endorses Matt Mowers.
The endorsement by the Ambassador to the United Nations for two years under President Donald Trump comes less than a week after Sen. Ted Cruz lent his support to Republican rival Karoline Leavitt. Mowers and Leavitt are one-two in reported fundraising and were both part of the Trump Administration
"Matt's a conservative fighter who knows that 'Live Free or Die' isn't just the motto of New Hampshire. It's what's at stake if the Democrats remain in control of D.C," Haley said in her endorsement made in a video via a tweet.
"I will tell you he is pro life, pro Second Amendment, a Freedom Fighter, he will fight tax-and-spend socialist policies coming out of DC," Haley said standing in front of a sign that read "Stand for America."
Mowers tweeted that he was "thrilled" at the support.
"She understands the need for national security decisions that that put American interests first, as opposed to the weak-kneed foreign policy of Joe Biden," Mowers wrote.
Looking Ahead to 2024?
Like Cruz Haley is considered a possible candidate for the 2024 presidential race and campaigning for a candidate in New Hampshire gives them a reason to be in New Hampshire, according to Dean Spiliotes, SNHU Civic Scholar and the founder of NH Political Capital.
Rival Leavitt picked up the endorsement of North Carolina Rep. Madison Cawthorn, the youngest member of Congress at age 26. He will headline a tailgating fundraiser in Manchester on Oct. 24 during the Patriots game against the Jets.
"I need reinforcements in Washington to help me drain the Swamp and restore America. Karoline is an America First Patriot who won't bend to the Radical Left. We need fighters who aren't afraid to stand up for what is right. New Hampshire, send me Karoline," Cawthorn said in a statement.
Leavitt took a shot a Mowers and his former boss, Chris Christie, a fundraiser he hosted in New Jersey and a 2024 presidential run of his own.
"Christie will get stomped by President Trump AGAIN. He does not understand or represent the America First movement," Leavitt retweeted.
Other candidates in the race include Julian Acciard, 33, state Representative Tim Baxter, 23, and Gail Huff Brown, 58.
Dover 400 Family Fun Day
The Dover 400 organization held Family Fun Day, its first public and in person event, on October 9, 2021 at Tendercrop Farm at the Red Barn
More From Seacoast Current