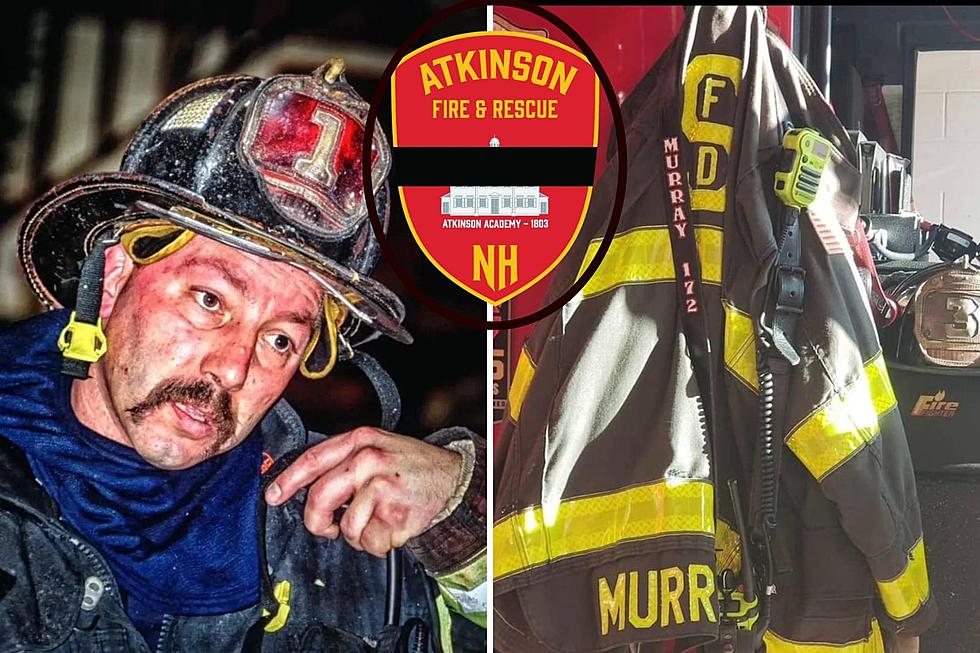 Atkinson, New Hampshire, Fire Chief Brian Murray Dies Suddenly
Brian Murray (Paul MacCallum), Chief Murray's gear (Michael Willinsky)
🔥 Fire Chief Brian S. Murray was the fire chief in Salem for 15 years
🔥 He also worked in Stoddard, Gilford, Durham, and Manchester
🔥 A cause of death was not disclosed by the Atkinson Board of Selectmen
---
Atkinson Fire Chief Brian S. Murray passed away suddenly on Sunday after two-plus years as chief.
According to a statement from Atkinson's Board of Selectman, Murray has been in fire and EMS since 1989. The selectmen did not disclose a cause of death.
"Throughout his tenure as Atkinson Fire Chief, Chief Murray exhibited extraordinary commitment to safeguarding lives and property. He was instrumental in the growth and advancement of our fire department, fostering a culture of professionalism, courage and camaraderie among our firefighters," the board said in its statement.
The statement did not name a successor.
His body was brought home Monday in a procession that left Colebrook. WMUR reporter Jamie Staton reported that he died in Pittsburg and his body was taken to a funeral home in Windham.
Murray was previously the Fire Chief in Salem, New Hampshire, and had retired after 15 years before leading Atkinson. He also served with departments in Stoddard, Gilford, Durham, and Manchester, according to the Salem Fire Department.
"He had many friends near and far and was known for being the first one there for any other firefighter during a time of need. He also served many years as Union President of the Durham Professional Firefighters IAFF L-2253 and Professional Firefighters of Salem IAFF L-2892 and was active with the PFFNH and IAFF," the department wrote on its Facebook page.
"The members of the department are shocked and saddened over the unexpected passing of Atkinson Fire Chief Brian Murray. Chief Murray has been a long-serving firefighter in the New Hampshire fire service and was a mentor to many throughout his career," North Hampton Fire Rescue wrote.
The chief's funeral is scheduled for Saturday at Canter's Funeral Home on Range Road in Windham. Calling hours are 11 a.m. – 1 p.m. A firefighter walk through will take place at 10 a.m.
A private funeral service takes place at 1 p.m.
Contact reporter Dan Alexander at Dan.Alexander@townsquaremedia.com or via Twitter @DanAlexanderNH
Meet Townsquare Media Portland, Augusta and Portsmouth Contributors
More From Seacoast Current