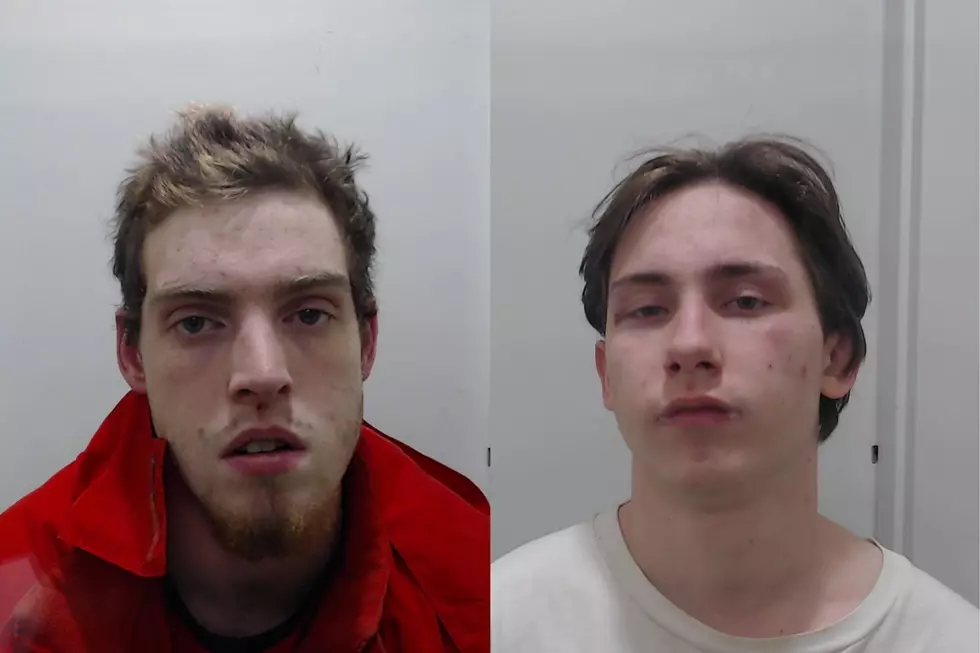 Police: Clerk Claims New Hampshire Teens Pulled Gun in Alcohol Robbery
Hampton Police Department
A store clerk told Hampton police he believed a handgun was pulled on him during a robbery by two Seacoast teens at a Speedway in Hampton early Thursday morning.
Two teens allegedly stole alcohol from a Speedway gas station on Lafayette Road in Hampton, according to a press release. During the course of the robbery, a "scuffle" between the clerk and one of the teens ensued in the parking lot where the clerk believed one of the teens pulled a handgun on him, police said.
While the teens were inside of a car, the clerk then allegedly took out a handgun of his own and fired a single round at the vehicle. Police said the teens then exited the vehicle and fled the area on foot.

Enter your number to get our free mobile app
Less than an hour after the incident, Hampton police received a call reporting two teens matching the description of those reported at the Speedway. Police said the pair ran from responding officers before one teen was taken into custody. A second teen was taken into custody later in the day, according to police.
A Hampton Police Department press release identified the teens as Cameron Ayers, 19, of North Hampton and James Dustin, 18, of Hampton. Ayers was held on no-bail status and was charged with robbery, resisting arrest or detention, unlawful possession of alcohol, theft from a motor vehicle, possession of burglary tools, and loitering and prowling.
Dustin was charged with two counts of loitering and prowling, unlawful possession of alcohol, resisting arrest or detention, and criminal trespass. Dustin also allegedly had a separate warrant out of Hampton and was processed on that warrant, the release said.
Both Ayers and Dustin were scheduled to be arraigned on Thursday.
The investigation is ongoing and additional charges may be forthcoming, police said. No injuries reported related to the incident.
Anyone with information related to this incident is urged to contact the Hampton Police Department at 603-929-4444. Anonymous tips can be made through the Crimeline for the Hamptons at 603-929-1222.
Spot a typo? Let us know.
KEEP READING: Scroll to see what the big headlines were the year you were born
50 Famous Brands That No Longer Exist
More From Seacoast Current