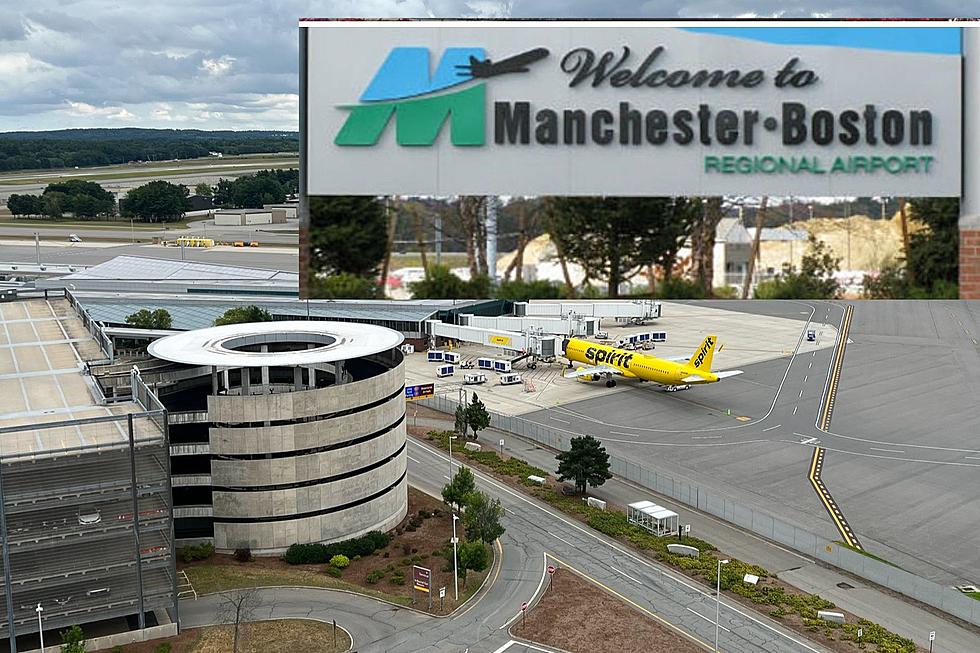 Manchester-Boston Regional Airport Adds an Airline
Manchester-Boston Regional Airport (Manchester-Boston Regional Airport)
🔴 Avelo will offer non-stop flights to Raleigh-Durham, NC, starting in June
🔴 Fares start at $39 one way
🔴 Flights to Avelo's southern markets could be added
---
A new airline that has only began flying in 2021 joins the lineup of carriers at Manchester-Boston Regional Airport with non-stop service to Raleigh-Durham.
Airport officials announced Wednesday that Avelo will begin flying non-stop from Manchester to Raleigh-Durham, North Carolina, on June 20 twice a week, with fares starting at $39 one way. Airport Director Ted Kitchen said the deal took over two years of negotiations to become final.
"Manchester-Boston Regional Airport is thrilled to welcome Avelo Airlines to New Hampshire," Kitchens said at the announcement. "Avelo's low fares, coupled with our convenient airport and budget-friendly parking and rental car options, create high value for the residents of New Hampshire flying to Raleigh and for our friends in North Carolina visiting northern New England. We are grateful for this exciting addition to our airport and look forward to a long and successful partnership."
Avelo's launch in Manchester is part of founder Andrew Levy's goal of offering low fares and great service from "small, convenient airports" like New Haven, Wilmington, Delaware, and Rochester, New York, according to Travis Christ, Avelo's Head of Marketing.
Levy is the former CEO of Allegiant Air, which flies out of Portsmouth.
Christ said that when Avelo began offering service to six cities from Tweed-New Haven Regional Airport, it was an immediate hit with fliers, who had long drives in order to fly from LaGuardia or Kennedy in New York or Bradley International Airport north of Hartford.
"We turned it on and it was really a grand slam. We've had a terrific partnership with the state of Connecticut from top-to-bottom," Christ said. "We're now up to 15 cities out of New Haven."
The most successful city they offered service to was Raleigh-Durham, which Avelo hopes to replicate in Manchester.
"We know through a lot of research and analysis that there's over 100 people a day from this region not including Boston" to Raleigh-Durham," Christ said.
Big Planes, Big Plans
Another key to the airline was flying from the smaller airports on its Boeing 737 Next Gen, with seat between 149 and 189 passengers. The airline currently has 15 jets with five more on the way, but their routes have not yet been determined.
"We are very hopeful we start off with great success in Raleigh, and are able to add additional service to the south," Christ said.
Reservations can already be made on the Avelo website.
During the announcement, Rep. Chris Pappas said Avelo is the second airport added to Manchester in the past two years. American, Southwest, Spirit, and United Express also fly from from the airport on the Hillsborough-Rockingham County border.
Contact reporter Dan Alexander at Dan.Alexander@townsquaremedia.com or via Twitter @DanAlexanderNH
New Englanders Who Found Success After 40
More From Seacoast Current