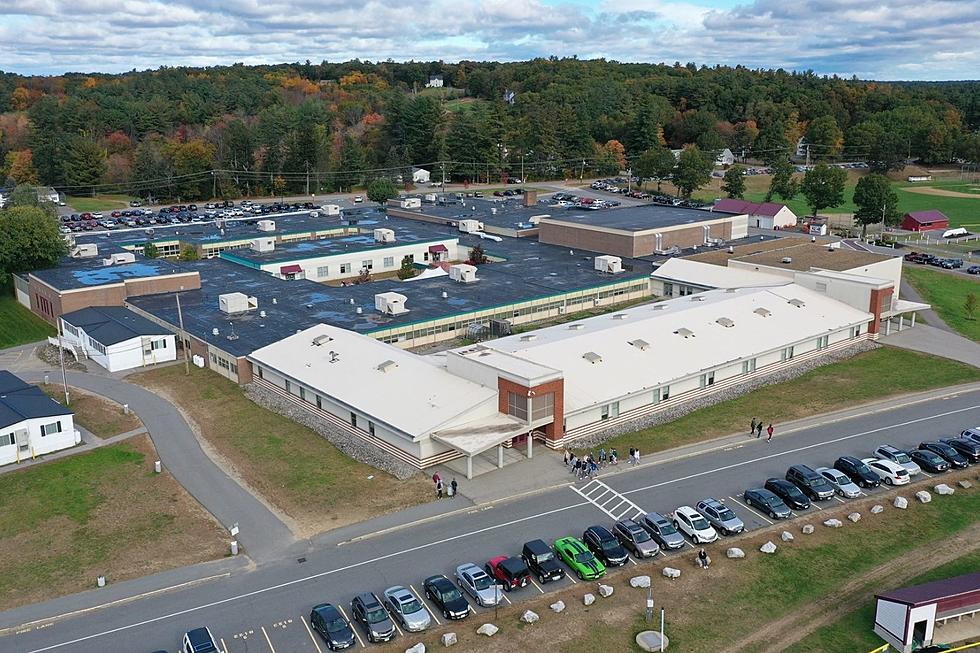 'Non-Student' Gets Into Timberlane Regional, Fights in Bathroom
Timberlane Regional High School (Timberlane Regional School District)
🔴 The teen rode a school bus with a student from Danville
🔴 Another student got into a fight with the teen in a bathroom
🔴 The teen ran away, prompting a lockdown and search of the school
---
A teen who is not a student walked into Timberlane Regional High School Thursday, leading to the school being put on lockdown and a demonstration of the importance of reporting out-of-the-ordinary behavior.
In a letter to parents and students, interim superintendent Justin Krieger said the teen rode a bus from Danville with a teen who is a student. Together they walked into the school, but split up.  The non-student went in-and-out of several bathrooms in the building before staying in one for a period of time.
While in the bathroom, the teen challenged several visitors to the bathroom to a fight, but most didn't take him up on it and left, according to Krieger.  One student returned to the bathroom where they fought. As they left the bathroom, a staff member confronted them and began walking them to the office.
Teen runs off, school goes into lockdown
The unauthorized teen ran off, prompting school administration to follow protocol by implementing a shelter-in-place and notifying police. As a search of the school was underway, police found the teen outside the building and took the individual into custody.
The lockdown was lifted by 9:30 a.m. and the school resumed a normal day.
Krieger said an investigation determined the teens did not have any weapons, no Timberlane student was targeted, and the visit to the school was not pre-planned. The student who fought the teen in the bathroom was not seriously injured.
He did not disclose why the teen came to the school in the first place or if they were charged.
"We all have a responsibility to one another to report things we see, hear or experience that are not in line with what is typical," Kreiger said in his letter. "No report is too minimal to investigate to ensure the safety of our community."
WMUR was first to report on this incident.
Contact reporter Dan Alexander at Dan.Alexander@townsquaremedia.com or via Twitter @DanAlexanderNH
More From Seacoast Current