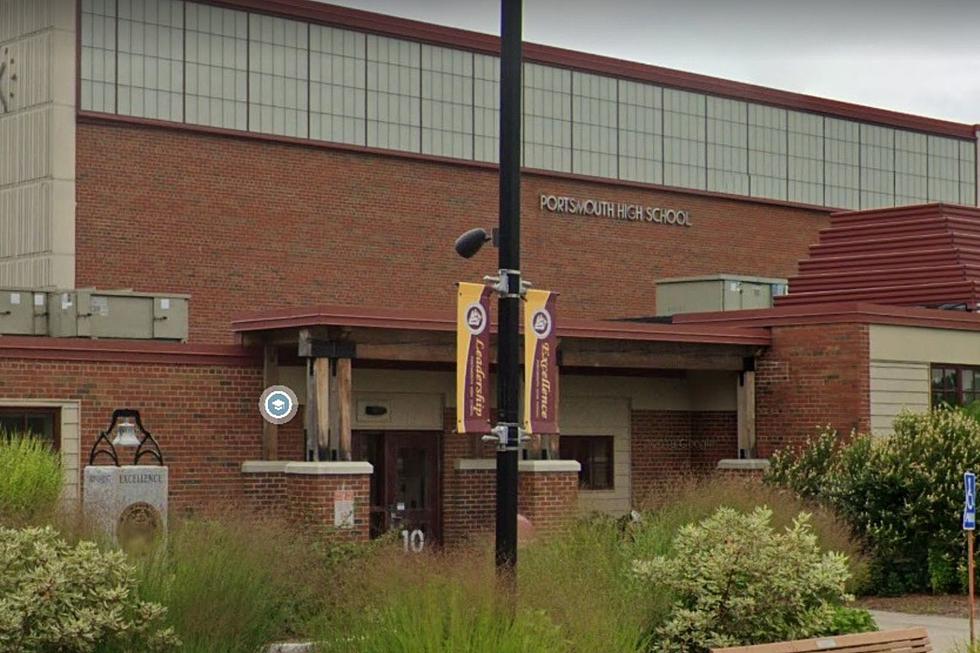 Portsmouth Police ID Man Who Made Online Threat Against School
Portsmouth High School (Google Street View)
A Maine man was identified by police as making a threat online against Portsmouth High School that led to the cancellation of class at all schools Thursday.
In a message late Wednesday night, Superintendent Zach McLaughlin said Portsmouth Police were made aware of a video in which an individual said they were going to "shoot up" the school. McLaughlin said that because the situation did not feel "resolved", he made the decision to cancel class for the entire district out of an abundance of caution.
Portsmouth Police said that the video showed a man in a car in front of Portsmouth High School who said "Imma gonna shoot up the school."
Maine Man in the Video
The man was identified as Kyle Hendrickson, 25. He was arrested in Portland Thursday afternoon by Portland police, the FBI and the Bureau of Alcohol, Tobacco and Firearms and charged with criminal threatening with a firearm
It's not the first time this school year Portsmouth schools were the target of a threat.
The Portsmouth and Dover school districts were among several New Hampshire districts that went on lockdown December 8 after police received messages about active shooters. The threat was deemed a hoax.
Contact reporter Dan Alexander at Dan.Alexander@townsquaremedia.com or via Twitter @DanAlexanderNH
50 Largest Private Employers in Maine
Below is a list of the 50 largest private employers in Maine. Some are locally owned, while others are national brands. These are provided by the
Maine Department of Labor
. The numbers are from 2022's 3rd quarter. They are the most recent available.
More From Seacoast Current