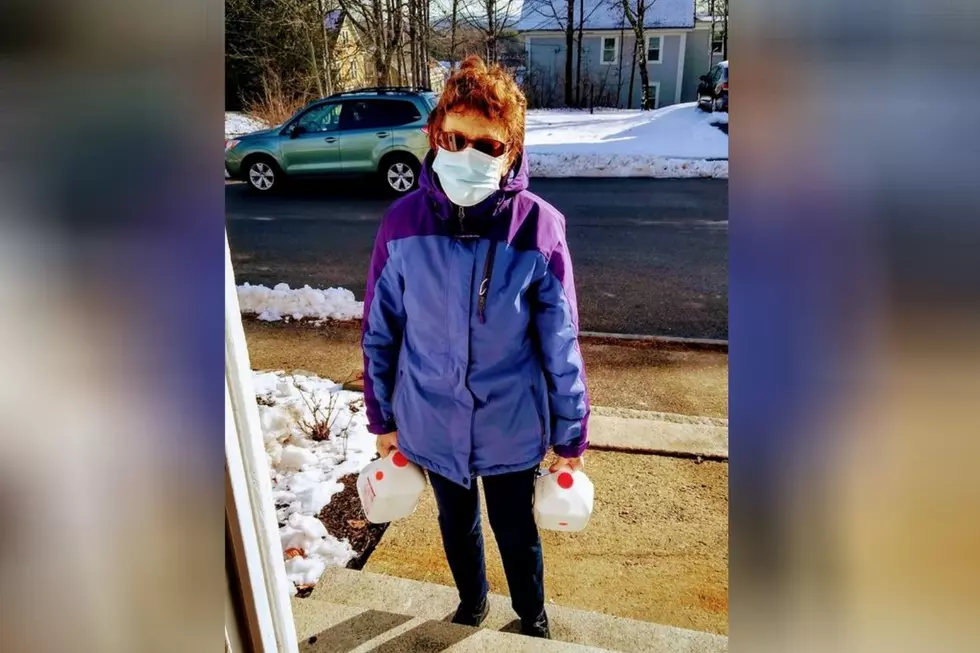 Small Deeds Lead To Big Hearts At Lydia's House Of Hope
Courtesy Photo
In the middle of a pandemic, sometimes it truly is the small things we learn to appreciate.
A perfect example of this, according to Theresa Tozier, who is the founder and Executive Director of Lydia's House of Hope in Somersworth, has occurred for the past three months.
Each week for those three months a Somersworth resident, who wishes to remain anonymous, has personally delivered a gallon of milk to the house which is home to many women and children who might otherwise be on the streets of Somersworth or living in a car.
The house, which is located on Grand Street in the Hilltop City, was named after a 9-year-old who died from cancer in 2013. Lydia Valdez touched the lives of many within the organization that serves under the umbrella of the charity known as Seeds of Faith.
When founded, the purpose of the house would be one that would enable it to act not simply as a roof over homeless families' heads but serve as a place for those families to learn how to cope both inside and outside of its four walls.

Enter your number to get our free mobile app
Those lessons include many things that some might take for granted such as budgeting, holding down a steady job, nurturing our children and so much more. Challenges exist for many of the families that have passed through the doors of the house since it became operational four years ago.
Since those doors opened the house has seen many families go through the year-long program and, according to Tozier, those who complete the year have been successful and are still being supported by the charity when needed. Most graduate families are now holding down steady jobs, have a place to call home and have made significant strides since through the welcoming doors of Lydia's House of Hope.
Due to COVID-19 the organization had to stop all its usual fundraising efforts this year and, as they take no federal money, that was a big hit. However, when asked about how this has affected the house, Tozier had this to say:
"We've received so much support and seen so much good. It's amazing to me, how supportive people have been."
Seeds of Faith is busy using the quieter times the pandemic is offering by planning its next move. This time it aims to purchase an apartment complex that will serve as an independent living facility for families that complete the program at Lydia's House of Hope.
According to Tozier, "While too many a gallon of milk may seem small, it represents so much more to the occupants of the building," she said. "With plenty of small mouths to feed in the house the milk is a very welcome addition. We may not have a cow in the house or garden but we do have a neighbor who cares enough to never forget about us or the women and babies who need our support and that is priceless."
If you would like to help Lydia's House of Hope you can find more information on their mission here: https://seedsoffaithnh.org/lydias-house-of-hope/
LOOK: 50 photos of American life in 2020
More From Seacoast Current