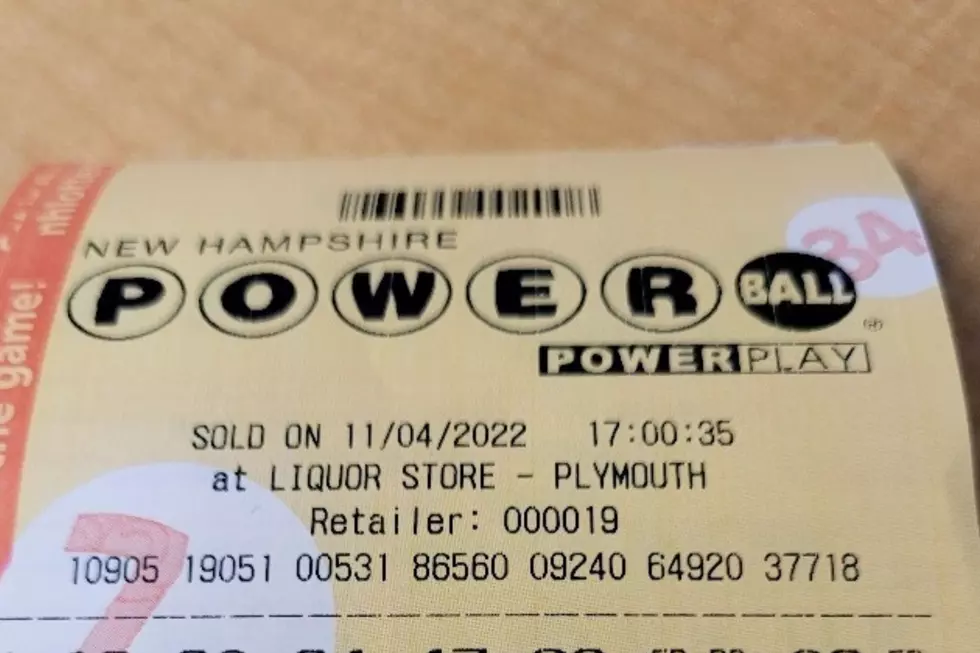 What to Do When You Win the Powerball or Mega Millions Jackpot
Powerball ticket (Eric Pyra)
💲 The Mega Millions drawing is coming up Tuesday night
💲 Is cash or annuity the best way to take your winnings?
---
The Powerball jackpot was not won Monday night for the 38 straight time, pushing the annuitized jackpot to one billion dollars.
No one matched all five numbers in Monday night's drawing, giving the jackpot a cash value of $516.8 million cash. The $1 billion jackpot is the fifth largest jackpot ever offered in U.S. lottery history.
The numbers drawn were white balls 5, 8, 9, 17, 41, and red Powerball 21. The Power Play multiplier was 4X.
Mega Millions will be worth an annuitized value of $640 million ($328 million cash) for Tuesday night's drawing.
"There is no stopping these jackpots as they continue to make their way up the top ten charts. Everywhere you go, people are talking about these dueling jackpots – it is incredible," Charlie McIntyre, Executive Director of the New Hampshire Lottery, said in a statement. "Our retail and online sales figures from this weekend alone were more than $4.1 million, and we expect them to keep rising with the growing jackpots."
How to Take Your Winnings
If you do win, which is your best option: a lump sum payout or the annuity?
One plus for the cash option is that you get your winnings all at once, and are not at the whim of the state's financial future.
"I have to be comfortable that the entity paying me over the next 20 years is financially viable to continue to do so. Say the state becomes bankrupt or has a financial crisis or depression and they can't make the payoff. Now you're just a creditor," Scatigna said. "If you get it all upfront, you can control your money."
The cash can be invested and ultimately provide more money than the annuity.
"There's no reason why properly invested, that that money shouldn't double every seven years," Scatigna said.
Downsides of All That Cash
But having all that money can also be bad. Scatigna said that winners of a typical jackpot have been known to blow all the cash in under 10 years. An annuity ensures you have a regular flow of cash, and suggested that could be a better choice.
"The one thing about the annuities is it saves you from yourself because you get a fresh start at the beginning of every year when you get your payment," Scatigna said
The Psychology of Winning
The cash option can also lead some people down a dark path.
"If you're a gambler or if you have vices where that kind of money is going to destroy your life, then the annuity would be the default way you'd have to go," Scatigna said.
Scatigna advises that winners stay quiet about their good fortune, and hire an accountant, financial planner, and therapist.
"Your life is gonna change in a way that you never saw possible. And it's things that you're gonna have to deal with that you certainly wouldn't have to deal with in a normal life," Scatigna said "You're close to a billionaire. You're Elon Musk, or at least a fraction of him, pretty much overnight."
The New Hampshire Lottery recommends signing your winning ticket and taking a picture of both sides before taking it to lottery headquarters.
Contact reporter Dan Alexander at Dan.Alexander@townsquaremedia.com or via Twitter @DanAlexanderNH
Discover the Best Go-Karting Spots in New Hampshire and Massachusetts
More From Seacoast Current