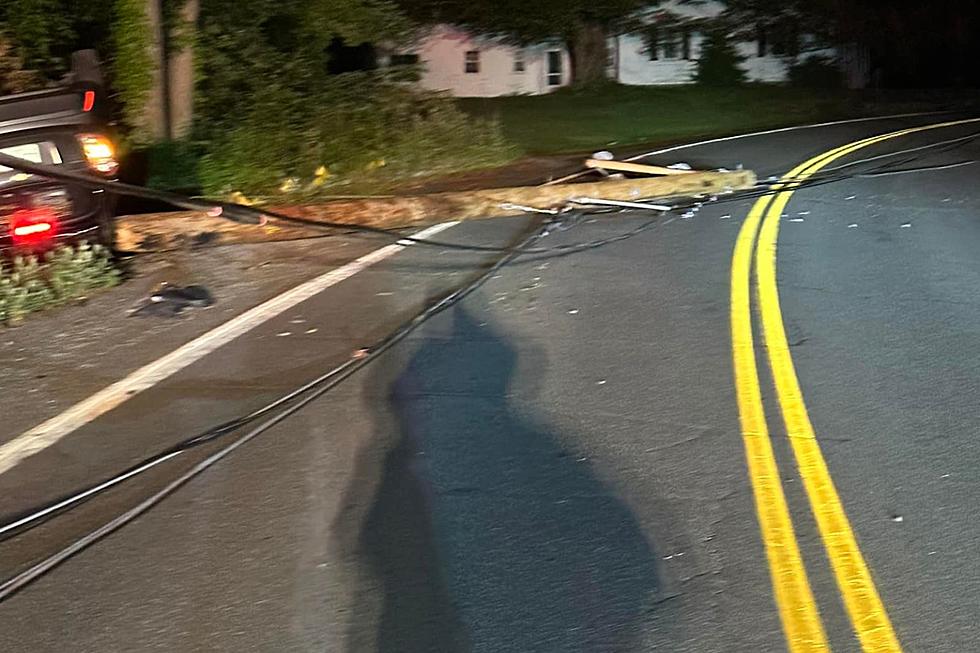 Crash Topples East Kingston Utility Pole in Same Spot — Again
Crash on East Road in East Kingston 6/24/23 (East Kingston Fire Department)
A crash took out a utility pole near the Apple Hill Golf Course in East Kingston for the second Saturday in a row.
Chief Ed Warren said a 911 call came in about a vehicle into the pole on East Road around 12:55 a.m., which snapped it in two. The driver suffered minor injuries in the crash, according to Warren.
The road was closed for about 12 hours to replace the utility pole.
The identity of the driver nor the circumstances of the crash were disclosed.
An East Kingston firefighter on his way home from a shift helped pulled a woman from a vehicle after it hit a utility pole in the same area the afternoon of Saturday, June 17. The Dodge Challenger became engulfed in flames as she was freed.
Dan Alexander is a reporter for New Jersey 101.5. You can reach him at dan.alexander@townsquaremedia.com
21 Bands That Played Foxboro's Sullivan Stadium in the 70s & 80s
Long before Gillette - and before it was known as "Foxboro Stadium" - Sullivan Stadium hosted many legendary concerts. With some help from Setlist.fm, here are some iconic acts that played in Foxboro long before Tom Brady.
More From Seacoast Current