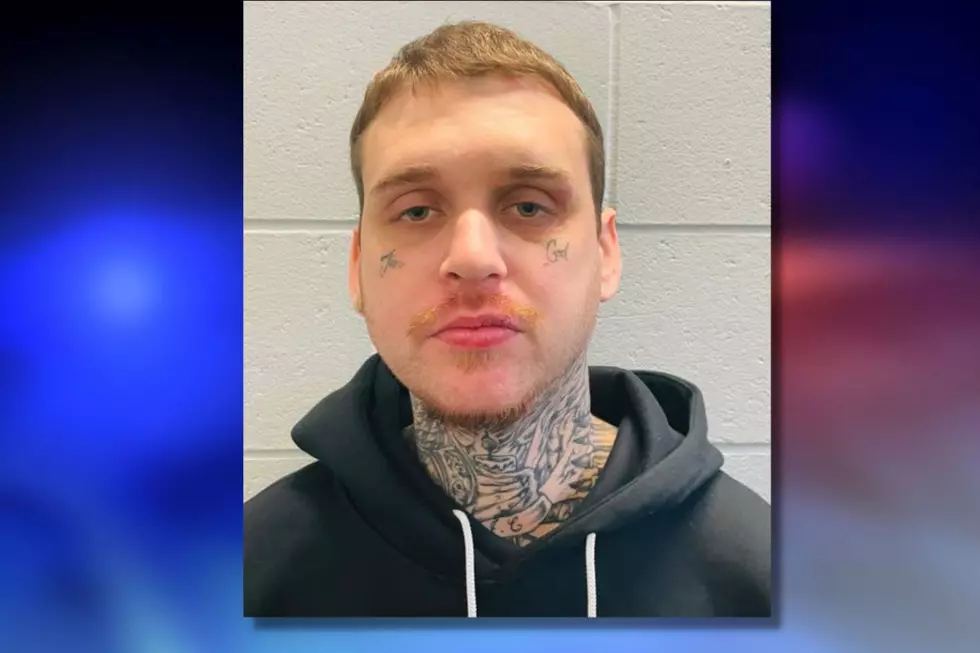 Felon Threatens Two With Gun Outside Somersworth, NH, House
Alexander M. Tibbetts-Cullen (Somersworth Police)
A tactical team was called to a Somersworth neighborhood after a convicted felon with a weapon refused to come out of a house on Sunday morning.
Alexander M. Tibbetts-Cullen, 26, of Somersworth, threatened two individuals outside a house on Ford Sreet at around 4:10 a.m., according to Somersworth police. Tibbetts-Cullen went inside and refused to come out for several hours. Police said the victims were acquainted with Tibbetts-Cullen.
Police set up a PA system to order him out, but he refused, prompting the road to be closed off.
The Strafford County Regional Tactical Operations Unit was brought to the scene due to the nature of the incident and potential for a firearm to be involved. Several residents were temporarily evacuated from their homes as a precaution.
Tibbetts-Cullen surrendered to police around 10:30 a.m. He was charged with felon in possession of a firearm, criminal threatening with a firearm, and violation of a protection order. Police said additional charges may be coming.
Police said Tibbetts-Cullen is a convicted felon, who was currently out of bail from a previous unrelated incident allegedly involving a firearm.
Contact reporter Dan Alexander at Dan.Alexander@townsquaremedia.com or via Twitter @DanAlexanderNH
5-Story Donkey Kong Mural in New Hampshire Is a Creative Masterpiece
Manny Ramirez Co-Founder at Positive Street Art created this giant Donkey Kong mural over a period of two weeks.
More From Seacoast Current